Guardians of Nimla Ha Appeal with the World Land Trust
Guardians of Nimla Ha
The World Land Trust is aiming to save Guatemala's Laguna Grande, an incredible network of mangroves, wetlands and forested lagoons in Caribbean Guatemala. Over 700 species call this home - the jaguar for instance - and it's a major carbon sink and a flood barrier for local people. It's also a stopover point for over 100 migratory birds. If the £1,200,000 appeal is successful (and we're all going to make it happen!), then over 3,000 acres of tropical forest will be protected! WLT is helping its partner, FUNDAECO, to buy three reserves - and that means they won't be sold for timber extraction.

Update: Success! Supporters raise over £1,300,000 for this appeal!


What is the World Land Trust raising funds for?
This year, the appeal is called Guardians of Nimla Ha'. It's called after the Mayan Q'eqchi' words for 'great waters'.
The Appeal means that if you help, you will become the guardian of the home of over 700 species. Donations will triple the size of an existing reserve around a stunning network of lagoons, wetlands, mangroves and seagroves meadows.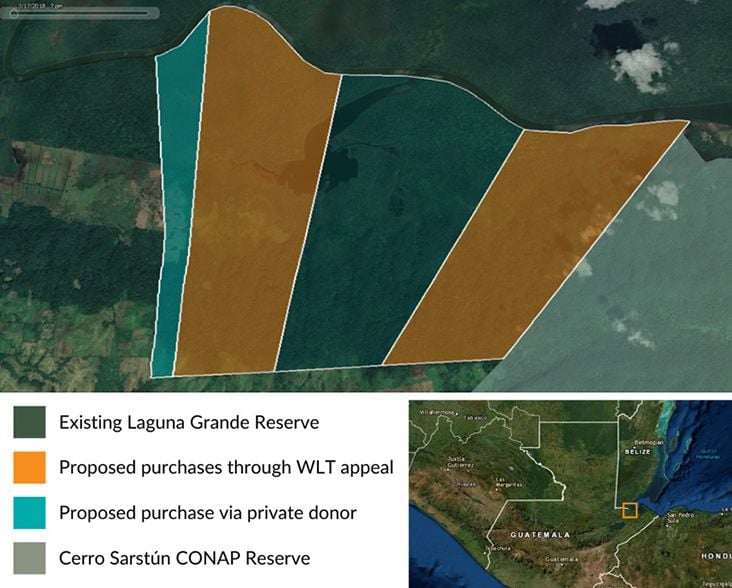 The World Land Trust's map shows what a difference this appeal will make
and how much it will extend the reserves and join them together.
The World Land Trust will be putting up lots of news and information about the appeal. Watch their website for news!


You can help by donating or setting up your own fundraiser on Just Giving!

Last year's appeal which kicked off during Big Match Fortnight (in October each year, when donations are matched) exceeded all expectations and £500,000 became £925,000 – a staggering result which blew me away, so goodness knows what it must have been like for the World Land Trust teams in the UK and Fundación Jocotoco in Ecuador. Thousands of people who really CARE got behind the campaign in 2020 to help Fundación Jocotoco purchase and protect the largest remaining tracts of the rainforests in the Andean country – the last 2% of it remaining standing. As a result, instead of the 1,668 acres Fundación Jocotoco were able to buy, they could purchase an incredible 4,843 acres (1,960 ha). This meant that a threatened area with so many endangered species could be protected.
The result meant that the Canandé Reserve could be linked to other areas which were protected in the region. It teems with wildlife – the jaguar, harpy eagle, horned marsupial frog, brown-headed spider monkey to name a few. There are 1,600 species of birds – that's 17% of the total in the world - and 16,000 plant species. A quarter of these are endemic.


In 2020, we all made an impact.
We got a great result by pulling together.
SO LET'S GO AGAIN IN 2021!
3 Ways to help:
Just donate, pure and simple. You can donate through the World Land Trust's website or you can donate on their Just Giving page which they have launched. (Donations to the fund received outside of these dates will go towards the Appeal but won't be matched)


Become a fundraiser and help raise funds by spreading the word – there's lots of help on the Just Giving site.


Spread the word on social media. Show the world you care. Take action to prove it! #TeamBMF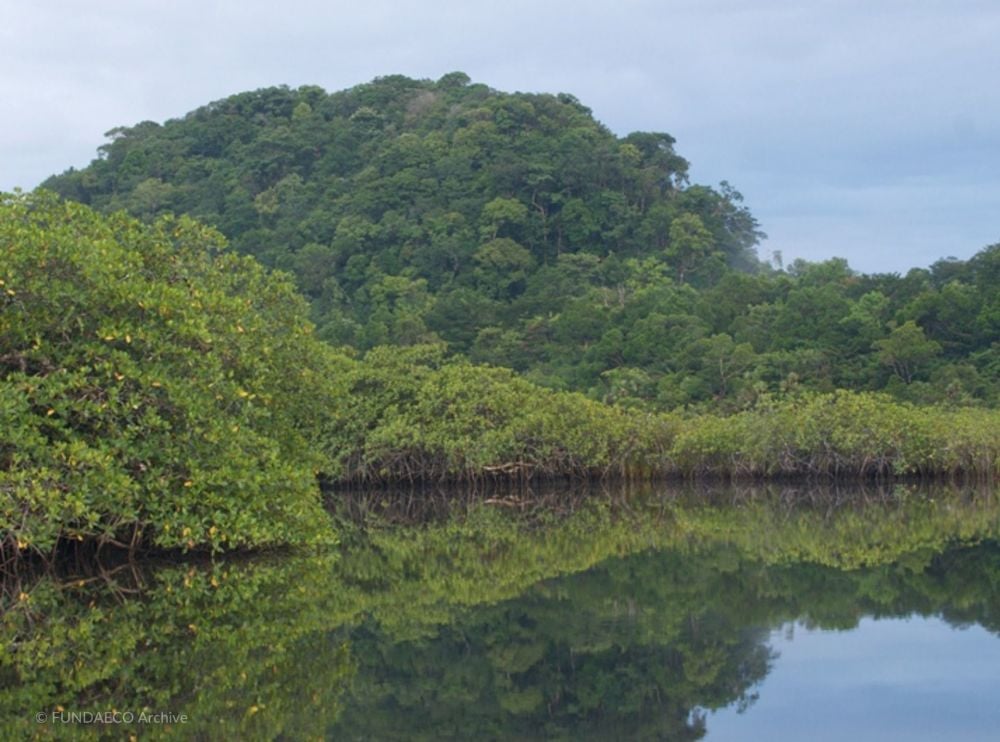 Visit the World Land Trust's website to find out more


GO #TeamBMF
Let's GO for that £1,200,000 and really blast it!
Wishing everyone at the World Land Trust all the best with this year's appeal – we're thinking of you and routing for you! Let's make this happen!

Images from this page copyright to the World Land Trust