Buy Beechwood Toothbrushes
There are nearly 8 billion people on the planet now (August 2022). So the more sustainable we can make our products the better.
One contributing product to the plastic problem is that of toothbrushes - with the number of humans on the planet now, so that makes for a heck of a lot of toothbrushes (and toothpaste tubes - Georganics say that in the UK alone, each year 30 million toothpaste tubes end up in landfill and it takes them over 500 years to full biodegrade.)
So it's time to take a look at dental care and how we do it.
Like all lifestyle changes, it took time to get used to, and I do find I need to change them more often than previously. But to me, that's a small price to pay for playing my part to contributing towards the health of the planet.
I just think of the poor wildlife who are going to affected by our lifestyle decisions and there's no contest - I want to go with what's right for wildlife.
After all, if the planet we live on isn't healthy, how can we all expect to be?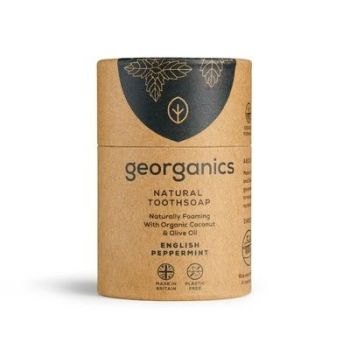 Natural Toothsoap - Peppermint from Georganics


You can buy Beechwood Toothbrushes Online
You can buy beethwood toothbrushes in single packs, or family packs, and you can buy soft, medium or firm. Georganics sell them, and they have a Zero-waste approach, with compostable, reusable and recyclable packaging
Their products are:
Natural (COSMOS certified)
Organic (COSMOS certified)
Vegan (Vegan Society certified)
Cruelty-Free (Leaping Bunny certified)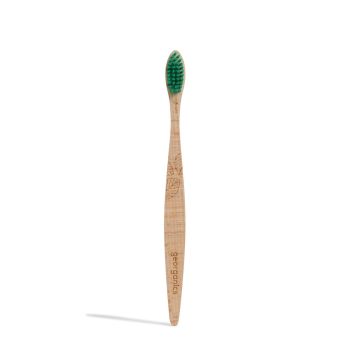 Georganics sell a number of beechwood toothbrushes
You can also choose packs with beethwood toothbrushes in them which have different colours so it's easier to identify whose is whose! Their manual toothbrushes are made from sustainable beechwood. It is sourced in Switzerland, from FSC certified forestry. Every tree cut gets replanted. Excess material heats up the factory.
Online retailer Georganics also have a small range of beechwood toothbrushes - you can subscribe and save yourself £.
They also have dental floss as well, including some that is compostable!