World Environment Day is on the 5th June every year. The theme in 2019 is Beat Air Pollution
Posted on
Today – Wednesday 5th June 2019 – is World Environment Day.
#BEATAIRPOLLUTION is the theme.


There are events taking place all over the world.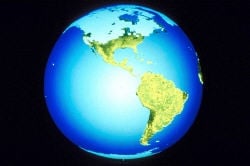 The UN says understanding the different types of pollution and how it affects our health and environment will understand how we can move forward and take steps to improve the air quality around us.
The thing is, I don't think politicians care enough about all this. They – like too many in the business sector – are too busy thinking short term, about securing their next vote, or their next profit, or capturing the next market. If they are caring now, it's because we, many of the public, are kicking off and saying enough is enough.
It's time we all said, enough is enough. We need to re-evaluate how we use energy, what we can do to lessen our use of it, and how we can change our own lives to change the way we use the earth's resources.
I've done mine and I've earmarked several ways I can cut down. Am I perfect? No. Do I fail sometimes? Yes. But I have to keep going and just put it right next time. It's a bit like being on a diet. You always get things you could do better. Don't berate yourself – just start afresh straight away.
We need to keep looking at this and keep making changes. It will mean better air quality for all of us and could mean more money in our pockets if we cut back on energy bills.
It may mean walking or cycling or using public transport instead of taking the car – which is possible for a good many of us. It could mean making a concentrated effort to drop the kids off further away from school so they have to walk and get exercise and fresher air along the way. We have legs to use, not to lie idle!
It may mean putting an extra jumper on and turning the heating down or off, and getting used to cooler air in our homes again.
It could mean having to put the walking out on an airer or line to dry and spending a few minutes bending and stretching to do this rather than chucking clothes into a tumble drier. How good for us is some bending and stretching! It's very refreshing.
It could mean doing something for leisure which doesn't involve so much of the use of the earth's resources. Gardening – grow your own – sewing – make and mend – knitting, reading. Grow wildlife friendly hedges, not fences; plant wildlife friendly flowers and bushes, not decking or artificial grass.
We can all cut back on our intake of meat and dairy – there are lots of other alternatives now, and one of the biggest reasons for deforestation is the need for land to grow crops. Not for people, but for livestock. Reduce the need for meat and diary, then the need for livestock, then more of our forests will remain standing to be the lungs for our planet.
It means cutting back on the use of plastic – we managed without it before so we have we become such a throw away society? We must change. Make your own sandwiches rather than doing a take-away, take a flask filled with your own hot drink, use a resuable water bottle and watch your bills go down.
Anyway, the good thing is that there are a lot of good things happening in the world today and there are a lot of people who are taking action and doing things about our environment, even if our politicians aren't doing anything or enough. Some are doing things – we all need to keep the pressure on to make sure they keep these up. We have the power to kick out those who think it doesn't matter.
And we all need to think about pro-creating. We need to cut back on the numbers of people this world is producing and each of us need to reduce our demands on the planet.
As Mahatma Gandhi said back in the 1950s, "Earth provides enough to satisfy every man's needs, but not every man's greed." The planet only had about 3 billion people on it then. We're now up to 7.6 billion and rising.