RHS Hampton Court Flower Show runs from 2 to 7 July 2019
Posted on
The RHS Hampton Court Flower Show Festival takes place from 2 to 7 July 2019 and there are some very exciting new features in it.
As well as talks and demos to learn from, live music to listen to and stalls to explore, there are a lot of gardens you can take a look at and be inspired by.



One of these has been designed by HRH The Duchess of Cambridge, who has worked with Andree Davies and Adam White, to create their garden.
One of these new features is called the Global Impact Gardens. Believe in Tomorrow, On the Brink and The Forest Will See You Now are all designed to make us think.
The Forest Will See You Now has been designed to challenge us and to encourage us to change our attitudes and behaviours. We need forests, there's no doubt about that.
On The Brink draws attention to our plastic blindness, the garden represents the oceans being on the brink of a manmade ecological disaster. Clusters of new growth emerging suggest it isn't too late, after all.
Believe in Tomorrow aims to help reconnect children with nature. The walk-through garden is part-oasis, part playgrouand and part-classroom and it looks to inspire and educate children about the natural world. Local children have grown some of the plants – and built boats for the pond!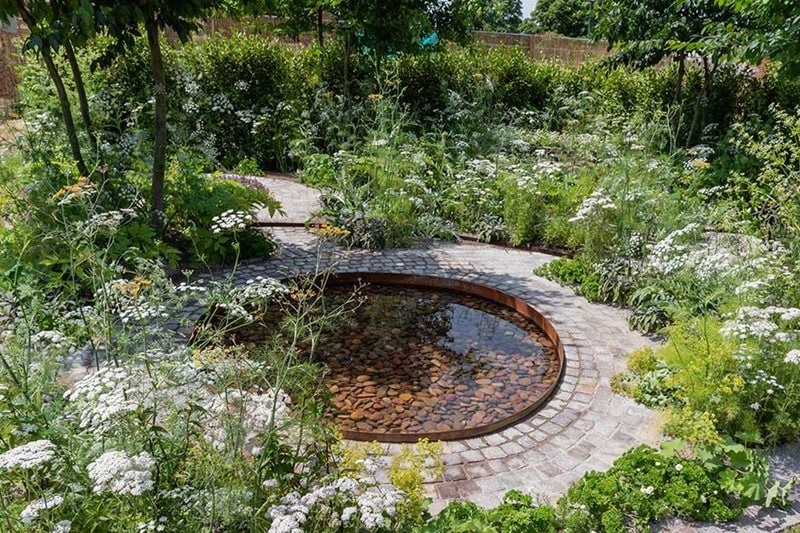 Another exiting garden is the BBC Springwatch Garden, which I think is sending a really important message. Private gardens in Britain now cover an area larger than all of the country's nature reserves put together; so they are very important when it comes to helping wildlife. The garden at RHS Hampton Court shows 3 gardens belonging to 3 different neighbours and each with their own characters and features which attract wildlife. The overall effect is to show how neighbours can really work towards a common cause with their gardening and help the wider world i.e. wildlife.
Find out more about RHS Hampton Court Flower Show! Don't miss it – it's a great event! You can buy tickets online from the RHS website.