31 July is World Rangers Day
Posted on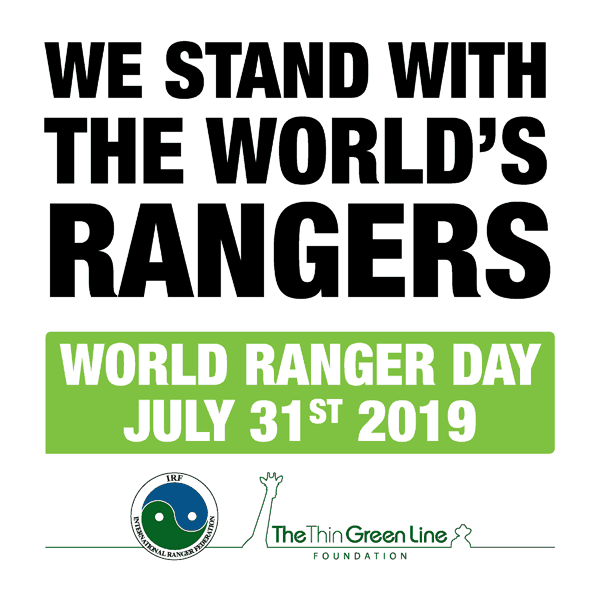 Show rangers around the world that we appreciate all they do for us and for wildlife
The job of a wildlife ranger is increasingly a very dangerous one. And World Ranger Day is celebrated around the world on 31st July to commemorate rangers who have been killed or injured in the line of duty. The day also aims to celebrate the work that rangers do to protect the planet's natural resources and treasures - including wildlife, of course - and its cultural heritage.
The International Ranger Foundation has a number of resources you can download to raise awareness of the incredible work the rangers do, and crucially, to show them your support.
World Ranger Day is an International Ranger Federation initiative promoted together with its official charity arm, The Thin Green Foundation.
The Thin Green Foundation is based in Australia but they help rangers all around the world. Their work is all about


Protecting Nature's Protectors.
Rangers defend wildlife. We stand with Rangers.

Find out more here
You can adopt a wildlife ranger and our blog has a number of stories on rangers making a difference to wildlife.