Pets, ticks and climate change
Have you got a cat or a dog? Do you protect them against ticks?
Vets from Protect My Pet want us all to be aware of how changes in the climate could affect the types and distribution of tinies such as ticks and mosquitoes. These can spread disease. There are longer summer seasons, warmer and wetter springs and autumns – and so ticks are active for longer. This means the risk of disease being spread is increased.
They have noted new varieties of ticks in the UK – and changes in the occurrence of tick-borne diseases in our pets.
The most likely reason for these changes are longer summer seasons. Warmer and wetter spring or autumn; enabling ticks to be active for longer and increasing the risk of disease spread.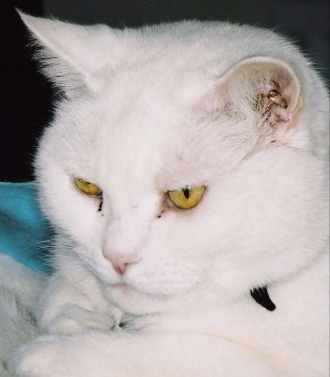 Trouble says, "My vet always says that I should have protection
against ticks, especially as the climate warms up.
Protect My Pet means Mum won't forget to protect me
against ticks (and fleas and worms)."

Lyme disease is the most common disease that ticks spread. According to Public Health England, there are about 3,000 cases every year. The ticks that spread lyme disease can also spread Tick-Borne Encephalitis (TBE) – this virus has been in mainland Europe and Asia tick populations before but not the UK.
Unfortunately, Public Health England have announced the first finding of TBE in the UK. Many people who get TBE will have no symptoms, or non-specific flu-like symptoms. But others can get a more serious disease involving the central nervous system. It can be fatal.
Dogs can't transmit the TBE virus to people directly but they can pick up the disease carrying ticks. And they're more resistant to TBE than people – but if they are affected, their symptoms are the same.
So protection against ticks is better than cure!
Be aware of ticks and their risks. And take action to protect your pet and yourself.
For yourself, keep to paths when you're on moorlands, woodlands and parks in peak tick season
Don't wear bare sandals or go with bare limbs in these sorts of areas
Protect your pet – use regular parasite control products with action against ticks if there's a chance your pet can come into contact with ticks
Check your pet all over regularly to look for ticks
Have a tick remover in case you need to extract them. Ticks need to be removed with their mouthparts intact or they could still pose a risk. If you're not sure, get your vet or a veterinary nurse to do it. Protect My Pet have a guide on removing ticks here.
Flea, Tick & Worm Subscription Box Service
Subscribe to Protect My Pet's pack today from only £6.49 a month. Their vet team will deliver your pet's branded flea, tick, and worm treatment direct to your door, exactly when it's due. Delivery is free and you can cancel at any time! Click here to get started.
What's more, there's a special offer for visitors from this website! Use the code WELCOME10 and you can get 10% off your first subscription box with Protect My Pet! (Offer T&Cs: Offer only applicable on first purchase. This offer is not available in conjunction with any other offer. Protect My Pet reserves the right to amend or cancel this promotion at any time.)