Derbyshire Wildlife Trust's Appeal
Derbyshire Wildlife Trust's Urgent Appeal

The pressure was on! Derbyshire Wildlife Trust had the opportunity to extend an existing nature reserve called the Rose End Meadow. And there's great news (19 November 2021)
Supporters help raise £126,000 in 8 weeks to secure land for wildlife!
The purchase will allow the reserve to connect straight into the wider landscape – and if the Derbyshire Wildlife Trust own it, then the purchase could provide a stepping stone to link a number of sites together.
The reserve consists of 16 small fields. None have ever been treated with herbicide or artificial fertiliser, and each meadow is different, thanks to their varying soil quality and depth. They make a vivid picture of yellow, white and blue in spring and early summer, adorned with buttercups, cowslips, cow parsley, wood anemone and bugle. Bluebells make for a pretty picture in the north east, in woodland and larger meadows. Midsummer sees orchids, and you'll also find knapweed, betony and the great burnet. These flowers attract many insects.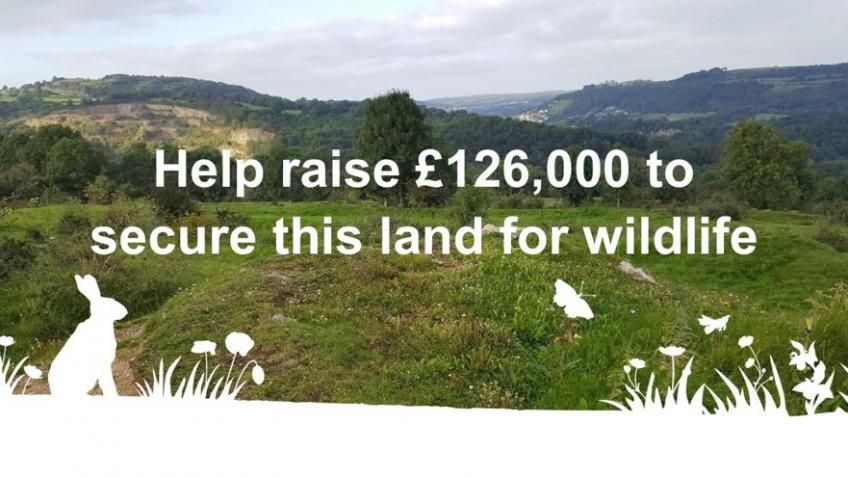 Update on 19 November 2021: This appeal has been SUCCESSFUL!!!!!!!
Thank you to everyone who donated!

Birds include greenfinch, goldfinch, nuthatch and chaffinch – and in winter, the hawfinch. Sandwort and alpine penny cress are wildflowers of national importance. The dewponds – originally used by cattle – are now fenced. Great crested newts take refuge in them.
The area gives us a very good image of how Derbyshire's limestone farmland looked, 100 years ago.


Help the Derbyshire Wildlife Trust achieve their conservation goals
The Derbyshire Wildlife Trust has a goal: to make sure that 33%+ of Derbyshire is good for wildlife by 2030. They aim to do this by reconnecting and restoring land.
This will help wildlife and it will give people better access through walks and footpaths.
The land is protected already as a Site of Special Scientific Interest. Its diverse limestone grassland species mean it has great value for wildlife. There are restrictions on the activities and developments that can take place.
In this case, wildflowers (the devil's bit scabious and autumn gentian) and butterflies (the wall brown and dingy skipper) and birds (the skylark and linnet for instance) will really benefit.
Please be a part of their journey to achieve this purchase and their 33% goal, and donate here.