Snow Leopard Trust's Fundraiser for #GivingTuesday
Posted on
Help #SnowLeopards
The Snow Leopard Trust has a chance for us all to double our impact for snow leopards until 1st December 2020.
It's called Building Resilience: Together we are Mighty and it's all about helping to build resilience for snow leopards and local herder families.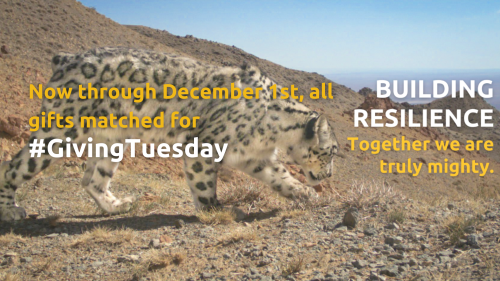 The target is $70,000 and if the Snow Leopard Trust supporters can raise this $70,000, it will be matched by six zoo partners. These partners are The Big Cat Sanctuary, Foundation Le Pal Nature, La Passerelle, Zoo Basel, Zoo Dresden, and the Zoological Society of Hertfordshire
How donations will help snow leopards
All our donations and our love for snow leopards will help do a number of things:
Develop tools to reduce livestock depredation, such as predator proof corrals.
Create community-managed programs, like livestock insurance, to offset

the costs of living with wildlife and reduce the risk of retaliatory killing.

Provide training and support for local rangers to patrol key protected areas.
Programmes such as these will help make life easier for snow leopards and help build resilience for the herder families locally as well.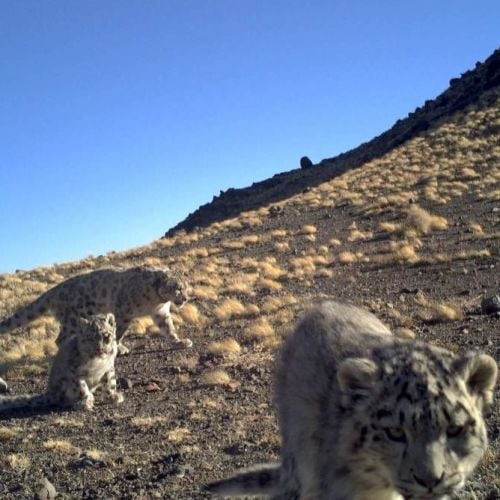 The Snow Leopard Trust's programmes:
decrease snow leopard attacks
safeguard livelihoods
improve attitudes towards predators
This means safer passage for cats as they travel near local communities.
Visit the Snow Leopard Trust's website here.
Images on this blog ©Snow Leopard Trust