Giraffe conservation in Kenya
Posted on
There's good news for giraffe in Kenya.
The Giraffe Conservation Foundation reports that they have made efforts to make sure that giraffe numbers in Kenya receive better protection.
The charity has given financial support to the Kenya Wildlife Service and other conservation partners to undertake aerial surveys in northern Kenya.
And good news! The surveys are showing a 30% increase in reticulated giraffe numbers on communal land and private conservancies in the last 6 years.
Meantime, in the south of Kenya, the charity has held the first ever Masai Giraffe Working Group meeting to bring conservation partners together with the Kenya Wildlife Service. The aim was to identify current threats to Masai giraffe and pinpoint measures to protect them.
And there's more – the charity's year long surveys in Mwea National Reserve and Ruma National Park show there are double the numbers of Nubian giraffe than previously thought, so this is a great boost to Nubian giraffe there.
There are renewed efforts to update and complete a National Recovery and Action Plan for giraffe in Kenya, held over a two day workshop. The plan will be launched later this year.
Don't forget – a date for your diary – the 21st June is World Giraffe Day. Why not adopt a giraffe as a gift for someone or for yourself?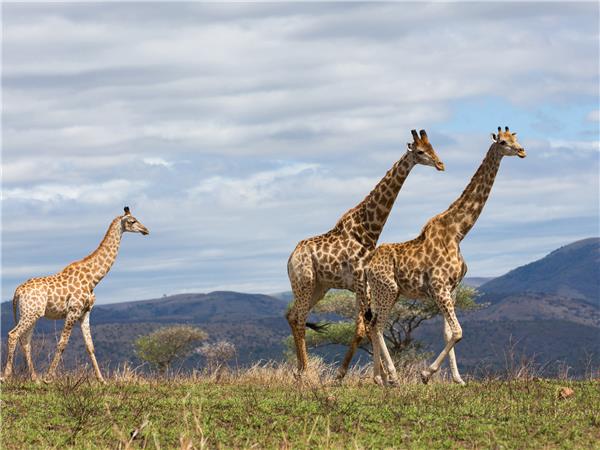 Click here for wildlife holiday ideas in Kenya listed on Responsible Travel