20,000 acres protected in Wisconsin, USA
Posted on
The Mississippi Valley Conservancy has protected over 20,000 acres permanently from development!
Its mission is to conserve native and working landscapes. It seeks to protect rare plant communities, threatened wildlife species, scenic beauties and opportunities to undertake sustainable agriculture. And it gives people the chance to get outside, connect with nature and develop healthy habits with good exercise.
You can see some of the nature reserves it has protected here.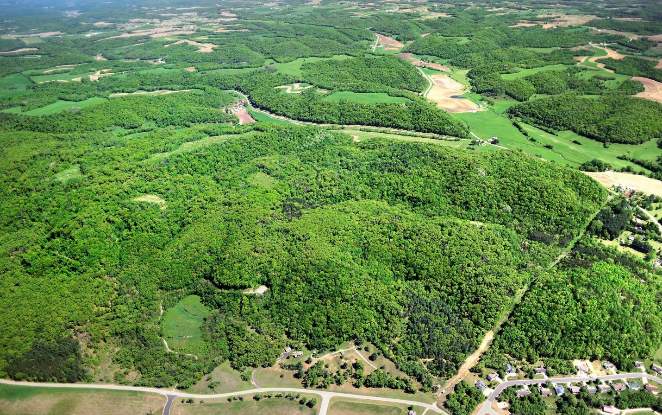 The Boscobel Bluffs State Natural Area is one region that is protected
©Mississippi Valley Conservancy


And it's been able to protect more land, thanks to landowners working with the Conservancy.
A 360 acre farm received protection forever from development, especially from frac sand mining which is very prevalent in the county.
The owners of the farm, Bill and Mary Ann Hein, have achieved this permanent protection of their much loved farm by a voluntary conservation agreement with the Mississippi Valley Conservancy.
The property is protected from future development, mining or any other habitat destruction.
Meantime, Tom and Sharon Sharratt have made their second conservation agreement with the Conservancy for an additional 82 acres of land in Wisconsin. This agreement protects the natural resources on their land by limiting activities that would disrupt the farming, native habitat and wildlife that thrive there.
40 acres of wildlife-rich land has also been added to those properties which are being permanently protected, thanks to self-described biology "nerds" Judy Kingsbury and Leslie Grossberg.
If that wasn't enough, the Mississippi Valley Conservancy received a rare gift of $1 million from an anonymous donor who wants to see the donation tripled to be a legacy for the Conservancy, which has launched an endowment campaign to fulfil the donor's vision with a fund called "Our Children's Natural Heritage Endowment."
The Conservancy uses public and private money to preserve land, whilst still providing public access on some lands.