Rhinos de-horning operation to save this endangered species
Posted on
On 16 May, the UK's Daily Telegraph brought news of an amazing secret operation to dehorn hundreds of African rhinos.
They are all threatened by increased poaching during the pandemic.
Over the next two weeks, up to 400 black and white rhinos will have their horns removed to protect them from poachers. About 70 have been dehorned so far
The rhinos are dehorned with electric saws. They are sedated. The horns grow back in about 3 years.
The exact location in Africa is secret at the moment. There is an enormous risk to the team of vets and rangers and the last thing anyone wants is for poachers to find out their whereabouts, for the safety of all concerned, people and animals.
The Aspinall Foundation and rescue organisation Rhino 911 are involved.
Rhino horn can trade for tens of thousands of pounds a kilo. It is used in medicine and as a status symbol.
This really is a last resort; because tourists have stopped visiting as the coronavirus brought lockdown into being, poachers have stepped up to do more poaching.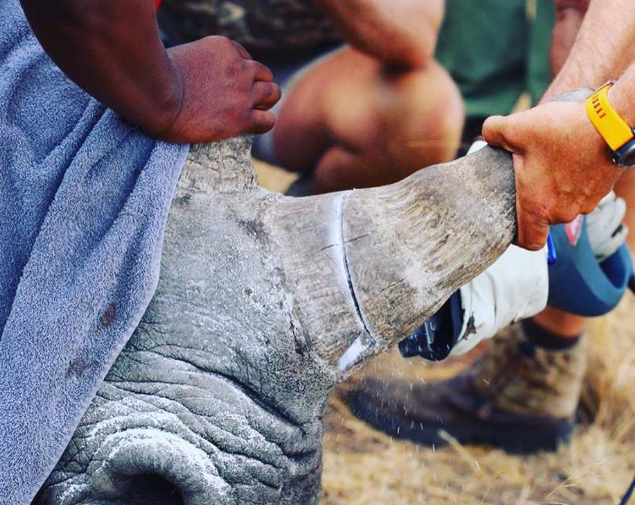 De-horning is a last resort but the situation is critical for rhinos

Once removed, the horns are photographed and taken by armed guard to a secure vault where they are categorised.
Never should we look back and say "I should have helpd them when I had the chance."
Unknown (from Rhino 911's website)


Visit Rhino 911's website here.
You can donate to Rhino 911 to help. Donations help in three ways:
Treating rhinos and transporting them if they have injuries or need surgery;
De-horning rhinos, which has been shown to be one of the most effective ways to deter poachers from harming and killing rhinos;
Rescuing rhinos; many are treated for injuries and airlifted to one of many rhino orphanages that Rhino 911 works with. Plus, of course donations are given to the orphanages so that they can buy the special formula milk every growing rhino needs!


There's a video you can watch at but carries a warning that some parts of it may be disturbing to some viewers.
Visit Rhino 911's facebook page
Keep safe, everyone involved.
Images copyright to Rhino 911