World Ranger Day - Support the wildlife rangers with the Lewa Wildlife Conservancy
Posted on
The Lewa Wildlife Conservancy is a safe refuge for the critically endangered black rhino and the endangered Grevy's zebra, the elephant, lion, giraffe, wild dog and other iconic wildlife species in Kenya. It is also home to over 400 bird species.
The Conservancy envisions a future when people in Kenya value, protect and benefit from wildlife so that they can derive their day to day livelihoods in ways that are compatible with thriving wildlife habitat.
Lewa has combined the techniques of world-class anti-poaching operations, including cutting edge monitoring technology, with the engagement of the surrounding communities as critical partners in conservation.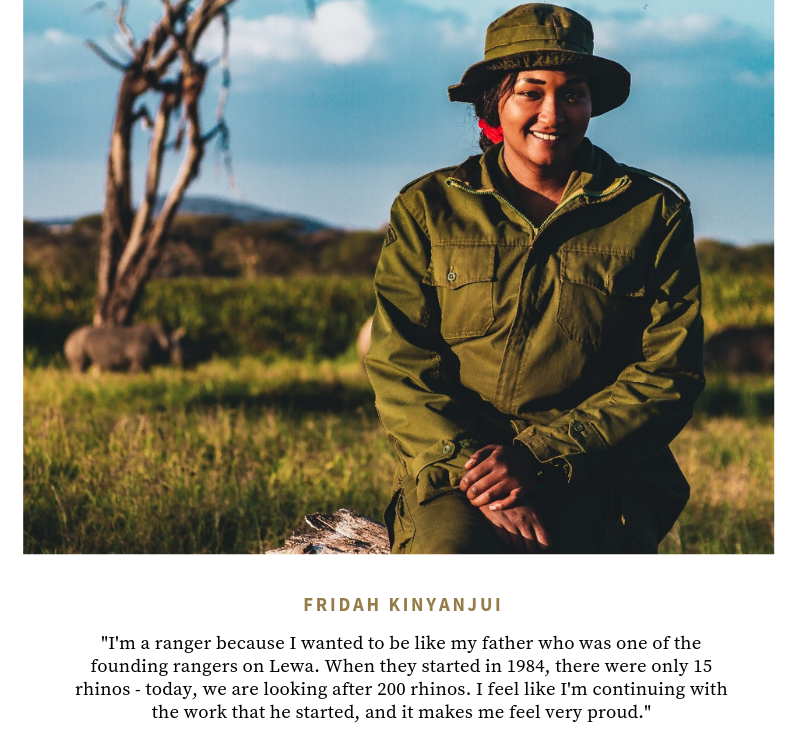 A big thank you to Fridah and all the rangers
for all you do to keep wildlife safe.
©Lewa Wildlife Conservancy
The good news is that Lewa has had NO poaching of rhino since 2013, thanks to their amazing ranger team.
And this World Ranger Day, you can support their efforts – and every gift you give will be matched!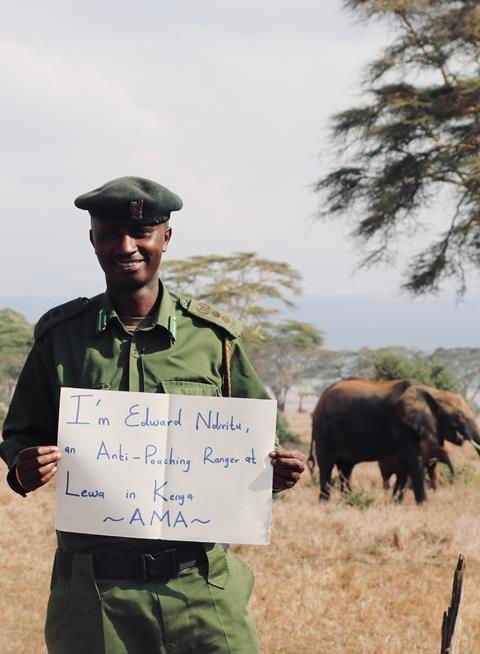 Support the rangers on World Ranger Day
Lewa Wildlife Conservancy
This will enable the team to continue protecting wildlife, look after their canine colleagues and get equipped with vital resources such as radios.