SUCCESS: Key Habitat Linkage is Conserved in North West Montana
Posted on
If you love grizzly bears, take a look at US based Vital Ground Foundation, who are based in Montana.
Their mission is "to protect and restore North America's grizzly bear populations for future generations by conserving wildlife habitat and by supporting programmes which reduce the conflicts between bears and humans".
They have a vision of a permanently connected landscape which ensures the long-term survival of those gorgeous grizzly bears and the species in the range. You can find out more about Vital Ground and their current porjects here

They have some great news for us all!
Supporters enabled Vital Ground and landowners Greg and Lisa Levine to complete a new habitat protection project for grizzly bears and many other wildlife species in northwestern Montana!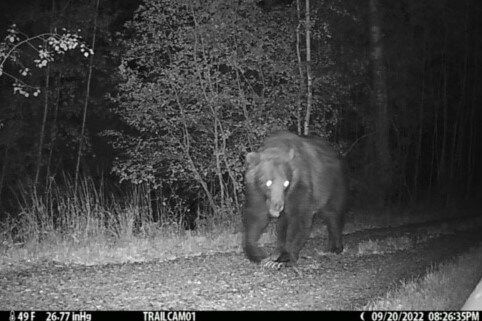 Image © Vital Ground
Find out about grizzly bears here


The Grave Creek Project near the town of Eureka has helped conserve a key habitat corridor. Sponsors may have participated in the Sponsor an Acre campaign, or given monthly, or made a year-end gift in 2022, but whichever action they took, they all contributed to this win for wildlife. Wetlands, forests and meadows will be protected for species such as the grizzly, Canada lynx, native trout. Find out more about the project here.
Ways to support Vital Ground include making a monthly donation, making a one-off donation, sponsoring an acre, and buying something from their online shop. And don't forget to check out Vital News, their official newsletter.