Save our Seagrass - Rapanui steps in to help and you can too!
Posted on
Rapanui have an unusual offer this weekend!
Their Buy One, Get One Tree offer has a twist – an under-the-sea twist. They've teamed up with the Marine Conservation Society to help protect seagrass.
This underwater grass is crucial in the fight against climate change.
Why? Well, seagrass absorbs 10% of the ocean's carbon every year.
In fact, estimates are that seagrass can capture as much carbon per hectares as trees in UK woodlands. And seagrass is vital for marine life.
Find out more about seagrass and why it matters here
Unfortunately, 35% of seagrasses worldwide have been lost or damaged over the last 40 years – so Rapanui want to help the Marine Conservation Society do something about it.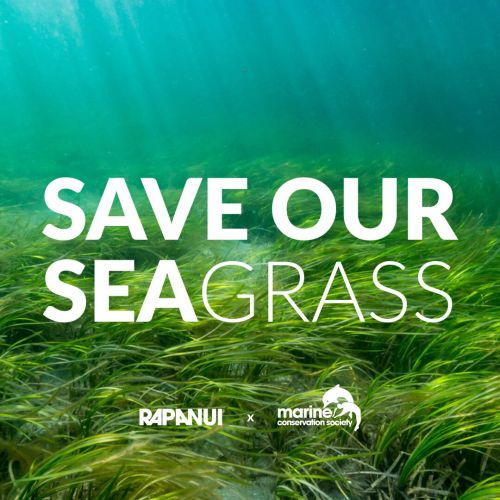 This weekend (until midnight Sunday 14 June 2020), every order on the Rapa store will help the Marine Conservation Society protect 5 square feet of this wonder-plant in the UK's seas!
Visit Rapanui here – they have a wonderful range of t-shirts, hoodies, jackets, bundles, shirts and more!
Visit the Marine Conservation Society here and donate directly to their seagrass appeal