The Koala Clancy Foundation breaks all records to plant trees for koalas
Posted on
Well, 2023 has been an incredible year for the Koala Clancy Foundation in Australia.
They have a mission, you see: to plant 300,000 trees by 2030 in order to save koalas from extinction.
They started planting in 2016 and since then, they've constantly surpassed the number of trees they've planted every year. And now, they've planted 129,422 trees!!!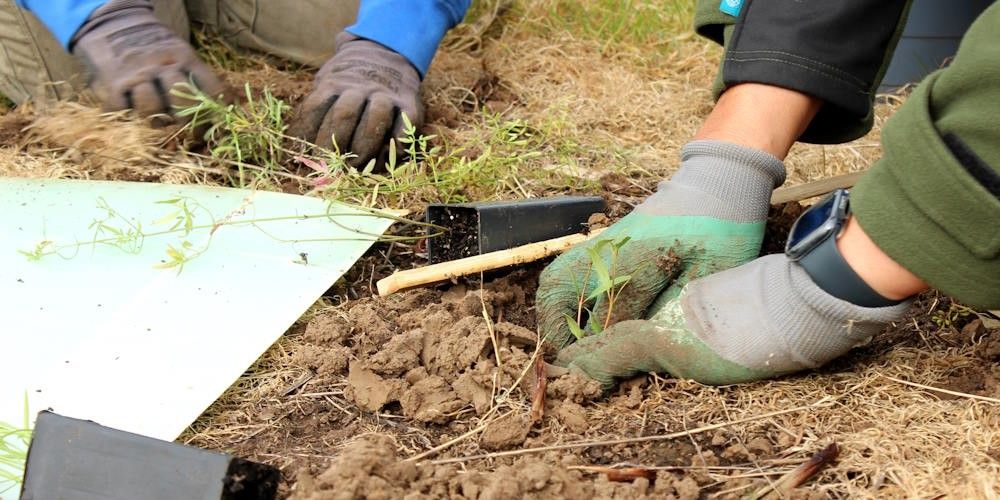 Every tree counts!
Working together to achieve a goal really makes a difference.
Find out more
Image © Koala Clancy Foundation
2023 has been no exception – these are ALL records for the Foundation:
33,518 koala trees total in one season.
10,663 koala trees on one site in one season.
1,931 Koala trees in one day.
3,618 Koala trees in one weekend.
5,891 koala trees in 7 days – their biggest week ever
The work doesn't stop there, however! The Koala Clancy Foundation will be busy weeding in the You Yangs – a vital activity to restore koala habitat – and they are running regular bonus events for Koala Clancy members. For instance, they're doing visits to past tree planting sites to collect tree cards so that they can use them in future projects.
You can become a member here, and if you live outside Australia, why not support the work of the Koala Clancy Foundation and simply donate?