Derbyshire Wildlife Trust's Common Farm Appeal - nearly there - please donate if you can
Posted on
Derbyshire Wildlife Trust have a new appeal, Common Farm.
They need to raise £300,000 by 30th November 2023 (they've just been given an extra 8 days from 22 November 2023) so this is an urgent appeal They've secured the purchase of over 80 acres of retired farmland and the Common Farm Appeal is about rewilding the land. It lies close to the Wyver Lane and Crich Chase Meadows nature reserves.
Update on 29 November 2023:

The Common Farm Appeal is 92% of the way there, so please give this appeal your support, if you can. Let's get this appeal over the finishing line!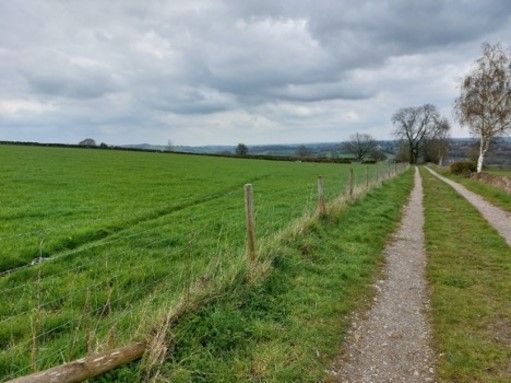 The Derbyshire Wildlife Trust want to re-wild 83 acres,
creating vibrant habitat for wildlife
It's made up of 18 sheep-grazed grassland fields which the Trust is going to transform into a wildlife reserve. The team will make every field count, as they make the most of the different types of habitat; they will re-wet the land, by filling in ditches, as drainage ditches flush vital rainwater from the site. Blocking or filling them in will create pools by filling in the ditches to re-wet the land.
As the land gets wetter, so trees and vegetation and wildlife will benefit. And cattle and ponies may come in as grazers, their manure enriching the soil and their grazing stopping trees from becoming dominant.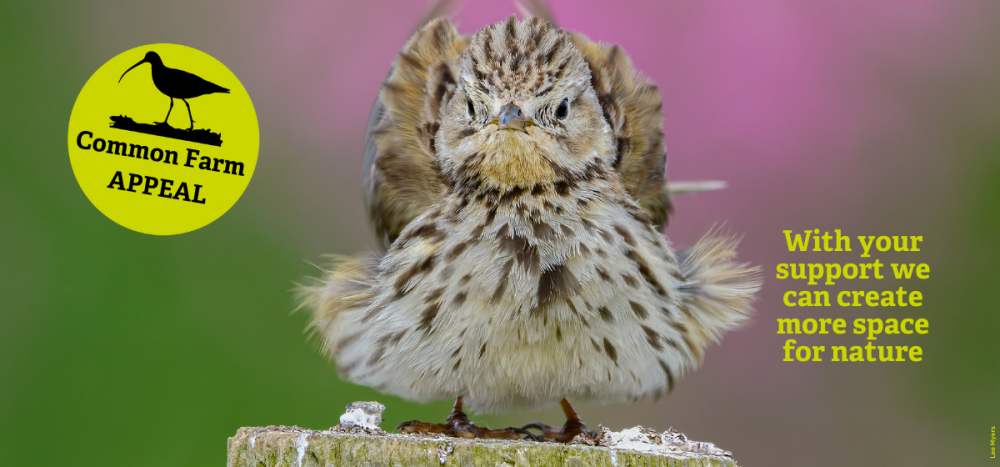 Please find out more and donate here
The project should form a diverse habitat – woodland expansion, scrubby thickets and open grassland that are species-rich and will benefit barn owls and skylarks and curlew, as well as plants such as the ragged robin and harebell. This will give a new territory to wildlife – native plants and animals will thrive – hopefully within a year!
Please find out more and donate here.


Images copyright Derbyshire Wildlife Trust