30 acres on coastline saved in Norfolk at Salthouse
Posted on
National Trust supporters and donors have enabled the National Trust to acquire 30 acres of Norfolk coastline.
The site is at Salthouse, and the Trust is working in partnership with the current grazier, who will manage the land as the National Trust's tenant.
The Norfolk coast is home to a wide diversity of wildlife, and the space inland will enable the animals to move, adjust and retreat as the coastline changes.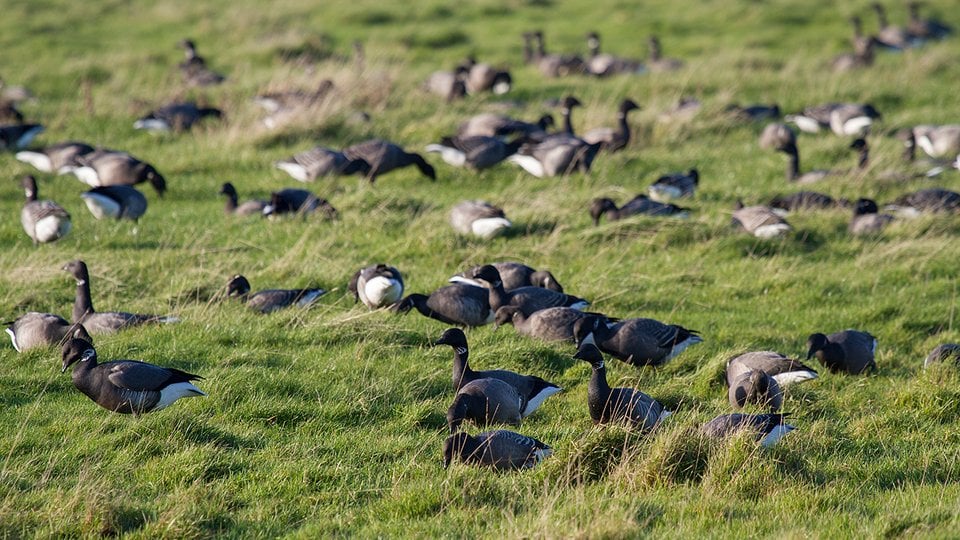 ©National Trust
The area is home to over-wintering wildfowl such as Brent Geese.

The land sits next to land already in the National Trust's care, and that land is managed by the Norfolk Wildlife Trust.
The new acquisition will enable the National Trust to widen and join up habitats – and this will help make nature more resilient along the coastline.
The donors were giving to the National Trust's Neptune Coastline Campaign which has supported the Trust's work to care for coastline for 50 years, and will help it well into the future.