Save the Murchison Falls in Uganda
Posted on
There's news from the Wildlife Conservation Society.
A spectacular wilderness in Uganda is under threat from Uganda's Electric Regulatory Authority which is looking for approval for a new hydroelectric plant connected to the park's amazing waterfalls.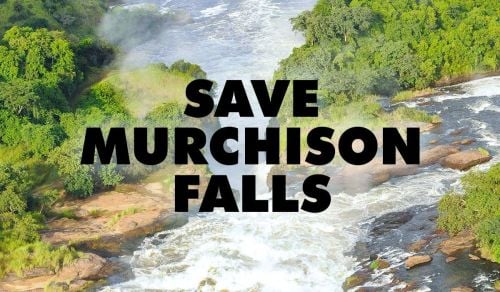 The Murchison Falls National Park is not only one of the most popular tourist attractions in Uganda. It's also home to elephants, lions, hippos and giraffes and many other species. A few years ago in fact, scientists surveyed the area – they found it twice as rich in wildlife as previously thought.
If the ERA gets approval for this plant, it would be devastating for both wildlife and locals who need tourism. Across many sectors, there's growing outcry that this damming of the river which feeds the Murchison Falls is a bad idea.
And the wildlife and locals in Murchison Falls need support from outside Uganda to stop the building of the plant.
There needs to be a global response which emphasise the importance of this national park – and others like it. We all need to make it clear that protecting Uganda's biodiversity is important to all of us, not just Uganda.
Will you add your support? The Wildlife Conservation Society is asking as many people as possible to speak up by 3 July so that they can delivery comments to the ERA
Please show your support. Let the ERA know the plans for a new dam should not go ahead.