Please thank the wildlife rangers here
Posted on
Do you ever hear about the incredibly brave work wildlife rangers do on the front lines to protect the beautiful wildlife we all love to much?
The job of a wildlife ranger is becoming increasingly dangerous – the African Wildlife Foundation says that they must be prepared to act in a number of roles:
A solder

A law enforcement officer

A community liaison

A naturalist

A medic
Even whilst the COVID-19 pandemic has been going on, they have been working to protect the species, landscapes and communities in Africa.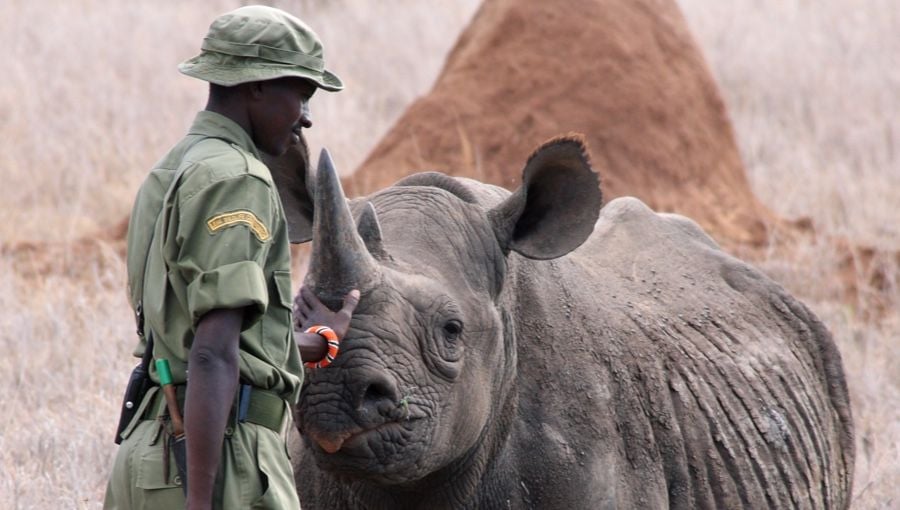 Image copyright African Wildlife Foundation

They undertake rigorous training and face difficult conditions as they work – and they are vital in investigating wildlife crimes. Both poachers and the very wildlife rangers are trying to protect can be dangerous and deadly.
The hours are long and rangers may not see their families for a long time. Communications can be very limited which means access to urgent help can be difficult or even impossible to come by.
So the African Wildlife Foundation is giving us all a wonderful opportunity to thank these rangers – we can send them a note in time for World Ranger Day on 31 July!
Please take a moment to thank wildlife rangers.