The RSPB and the Co-op join forces to restore peatlands
Posted on

The RSPB and the Co-op have announced a three year partnership to protect carbon stores through the restoration and long-term management of UK peatland.
The focus will be upland peatland in Scotland and Wales which are owned by the RSPB, also supported by the National Peatland Action Programme in Wales and Peatland ACTION in Scotland. These areas are about the same size as 400 football pitches.
In the UK, peatlands store about 3.2 billion tonnes of carbon and they provide vital habitats for wildlife and reduce flood risk. But 80% of the peatlands in the UK are degraded, and without any intervention to repair and preserve them, their greenhouse gas emissions could exceed the equivalent of 20 million tonnes of CO2 a year.
The Co-op's initial investment is £1 in 2023, and it's funded via sales of compostable carrier bags in its stores. It's part of the Co-op's Climate Plan commitments to fund UK natural restoration.
The Co-op has reduced the carbon emissions of its operations by 56% since 2016, and back in 2021, it was the first supermarket to ban the sale of peat-based compost from its stores, with only peat free alternatives available to customers.


The benefits of the project will be:
To restore and maintain actively eroding peatland
To create the conditions needed for the areas to recover
The protection of natural habitats for wildlife
Potentially, improving water quality and reducing flood risk by regulating water flow
The two areas involved are Cerniau at RSPB Lake Vymwy in Powys, Wales, which is the largest area of blanket bog and European dry heath in Wales. It's a vital area for breeding birds and it supports species such as the Hen Harrier, the Merlin, the Peregrine and Red Kite.
Lumbister at RSPB Yell is on one of Shetland's most northern islands, and home to upland waders such as Snipe, Dunlin, Golden Plover, Curlew and Whimbrel, as well as the Arctic Skua, the Great Kua, Red-throated Divers, and otters. Round-leaved Sundew and Butterwort and Sphagnum moss are also to be found there.
The RSPB's Executive Director for Income and Conservation Investment, Rebecca Munro, said that "Businesses have a vital role to play in the transition to net zero and we are excited to be working with Co-op to protect and restore some of our most precious upland sites to make sure these places are delivering for our climate, whilst also providing a lasting home for our wildlife."
Guy Stuart, Director of Sustainability, Techhoical and Agriculture, Co-op, said "We are in the grip of a climate and environment emergency, a crisis which is of humankind's making. Around the world we are seeing shocking water shortages, floods, extreme heat and biodiversity losses. We need to decarbonise and quickly".
Mr Stuart noted that we can reduce carbon far faster than we are at the moment through co-operation, and this partnership between the RSPB and the Co-op can play a part in helping to avoid carbon emissions. Repairing peatlands will increase carbon stores.

Useful resources: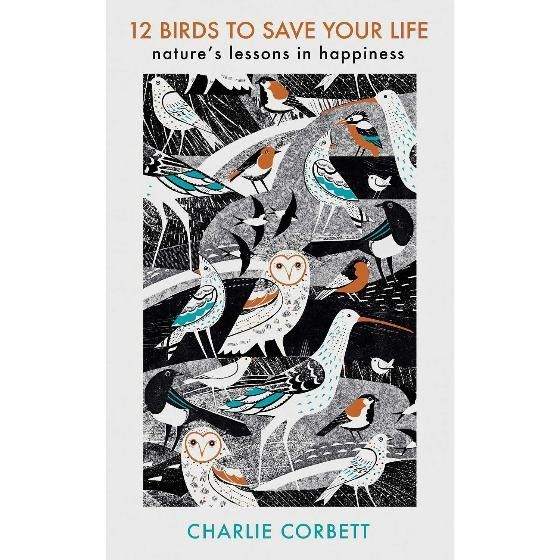 "12 birds to save your life: nature's lessons in happiness"
is available from the RSPB Shop for £10.99.