Save the Penan Forest
Posted on
Updates:

Rainforest Rescue have updates on their website about what is happening in the Mulu National Park which is a UNESCO World Heritage Site. In Sept 2019, staunch resistance by indigenous communities saved the Park from destruction. A palm oil company which was going to clear 4,400 hectares of forest backed down and withdrew its heavy machinery from the site. Find out more here
You can see some of the Mulu National Park here.
Take a look at Save Mulu where there's a petition you can sign to protect the Mulu rainforest.
Sarawak's indigenous communities celebrate historic win against palm oil development and thank Sarawak's Premier
Sarawak: Palm oil project off the table for good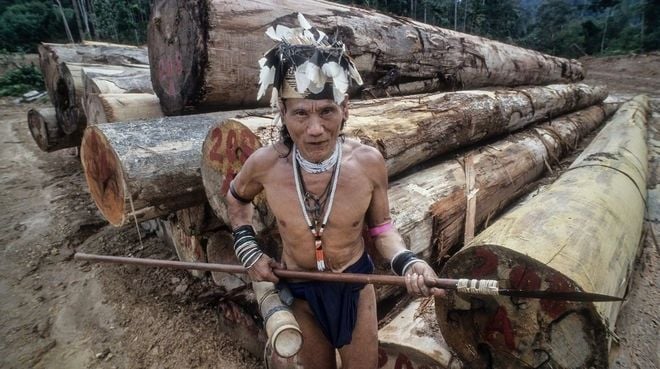 There's a petition on Rainforest Rescue that I wanted to tell you about.
The Mulu rainforest is being destroyed by greed and corruption.
Oil palm plantations are closing in on the ancient rainforests of Sarawak's only UNESCO World Heritage Site, Mulu National Park. The local indigenous Berawan and Penan communities are resisting the project, which would destroy their ancestral forest and livelihoods. The rainforest is a treasure trove of biodiversity.
The Penan and Berawan people need all our help to resist this destruction.
Back in 2008, the Chief Minister of Sarawak at the time, Taib Mahmud, granted an oil palm concession to Radiant Lagoon – a Malaysian company. (His son happened to be the director and controlling shareholder.)
Palm oil plantations are spreading at a rapid rate in Malaysia which goes against pledges by the Malaysian government and the late Sarawak Chief Minister Adenan Satem to stop the expansion of oil palm monocultures.
The joint petition by Rainforest Rescue and Bruno Manser Fonds demands a moratorium on the cultivation of new oil palm plantations and an immediate stop to the destruction of rainforest in the Mulu National Park area.