Help Animals Asia rescue three bears on a bile farm - #ThreeBearsRescue
Posted on
Animals Asia have had an urgent call about three bears in terrible trouble on a bile farm.
They were alerted 2 weeks ago – and they dropped everything, to get ready to rescue as fast as possible. But travel restrictions put in place because of the coronavirus meant it was not possible (or safe) to go ahead.
Travel restrictions have been lifted now. The team is ready to go and rescue the three bears. But Animals Asia need help to do it. These bears will have bellies to fill, there'll be essential medicines to buy and months of high costs, thanks to the coronavirus.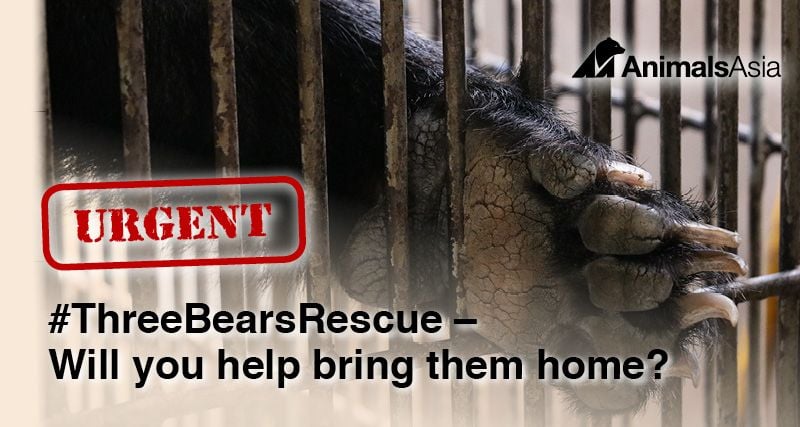 The bears were found trapped in tiny metal cages, side by side. There's limited information about them but Animals Asia say they can be almost certain that they will have serious health issues and will need special, on-going care and treatment for the rest of their lives – which could be 15 years or more.
They are asking people to become monthly donors, to help set up these bears on the road to recovery and beyond.
Will you help the three bears?