Help stop bear farming in Vietnam - your voice is needed now
Posted on
Today I had an email from the amazing charity Four Paws asking for all our help in supporting their petition to encourage the Vietnamese government to stop bear farming once and for all.
In just six weeks, 275,000 people have signed the charity's petition - including comedians Matt Lucas and John Bishop, MEP Jean Lambert and VietPro.
Will you add your voice to the petition to stop bear farming?
Four Paws are hoping to have half a million names on their petition.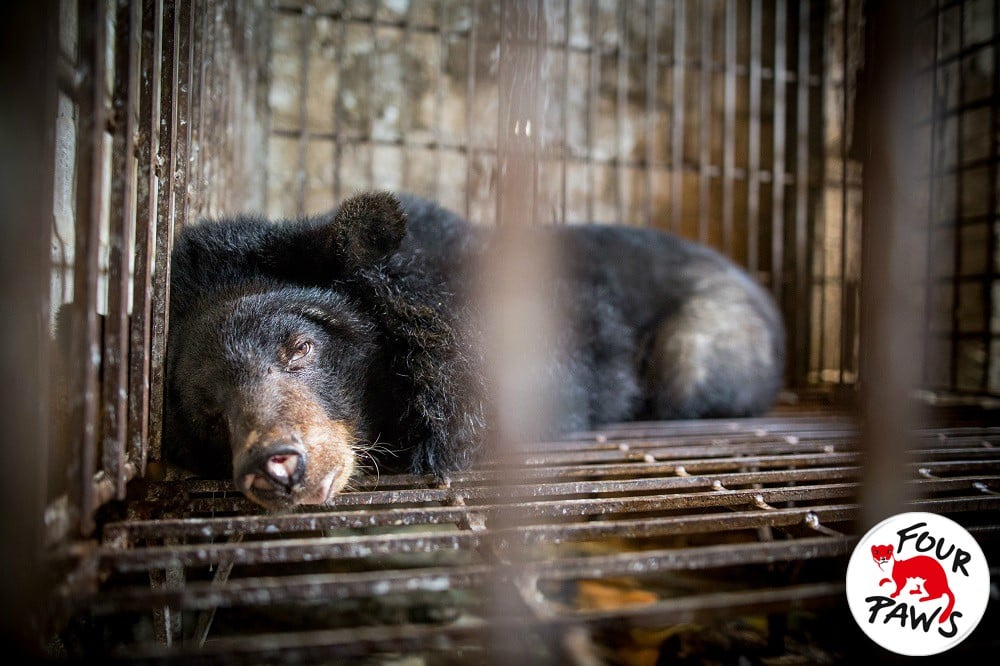 Every single signature could help encourage the Vietnamese authorities to end bear farming once and for all. Four Paws is asking everyone to share, share, and share - and if you know any famous people who can help raise the profile of the petition, that would be great :-)
Share now using #saddestbears
Although the Vietnamese government has taken steps to end bear farming over the last 10 years, there are still about 1,300 bears living in tiny cages. Bears are being used for bile extraction. So more action is needed to end bear farming once and for all.
The petition calls on the Vietnamese government to (and I quote):
Take even greater steps in ensuring that bears are not farmed for bile extraction.
Ensure bears currently on bear farms are strictly monitored with confiscations and penalties for noncompliance.
Close all bear farms by 2020 and ensure the transfer of all remaining bears to rescue centers and sanctuaries.