3,100 respond to an appeal for Big Cats
Posted on
Do you ever hear of an appeal and wonder how many people sign up to it?
Well, National Geographic had a Big Cats Appeal in honour of World Lion Day on 10 August. They asked people to help protect lions, cheetahs and other Big Cats. Big Cats are in trouble because of habitat loss, degradation and conflict with humans.
3,100 people responded to an appeal for Big Cats.
And they raised an incredible $199,000. That money will go straight to fund innovative solutions and technology protecting wildlife and wild places.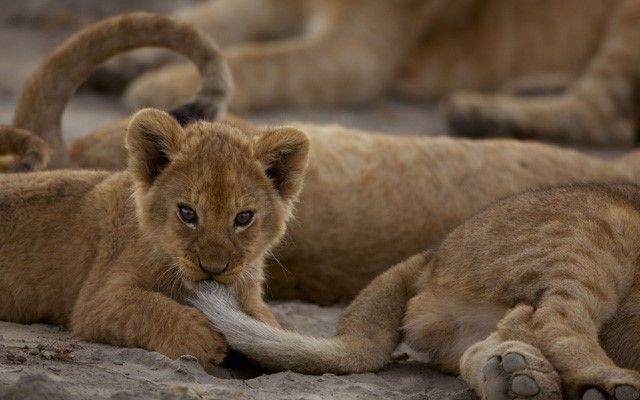 ©National Geographic Society
National Geographic has identified 20 populations across 18 countries as priority areas for lions. These populations encompass almost 1.25 million square kilometres – it's estimated they have 83% of Africa's known lion population.
And they help communities too, as they create conservation programmes which help protect wonderful Big Cats and employ local people too.
Find out more and support their work here
Derek and Beverly Joubert are conservationists and film makers who have been working to help save big cats and other key wildlife species and their habitats for over 30 years. The Jouberts and National Geographic founded the Big Cats Initiative in 2009 to try to halt the decline of big cats in the wild.
The Big Cats Initiative supports scientists and conservationists who are working to save big cats. They have built over 1,800 livestock enclosures to protect livestock and so save big cats from retaliatory killings.
The Big Cats Initiative takes a three pronged approach to big cat conservation:
It assesses
It assesses and maps big cat populations, and it analyses the success of measures put in place to help protect them – this knowledge helps guide the protection efforts the Big Cats Initiative chooses to fund.
It protects
The initiative supports protects designed and implemented by people living in areas where they are big cats, creating ways in which local communities and big cats can co-exist
It communicates
With Nat Geo WILD, the Big Cats Initiative spreads the word about the big cat decline, thus encouraging the public to find out more through free education initiatives and programming on Nat Geo WILD.
Find out more about the Big Cats Initiative here
3 ways to help and get involved:
Donate
Spread the word
Sign up for the newsletter so that you can get updates from the field