World Rainforest Day
Posted on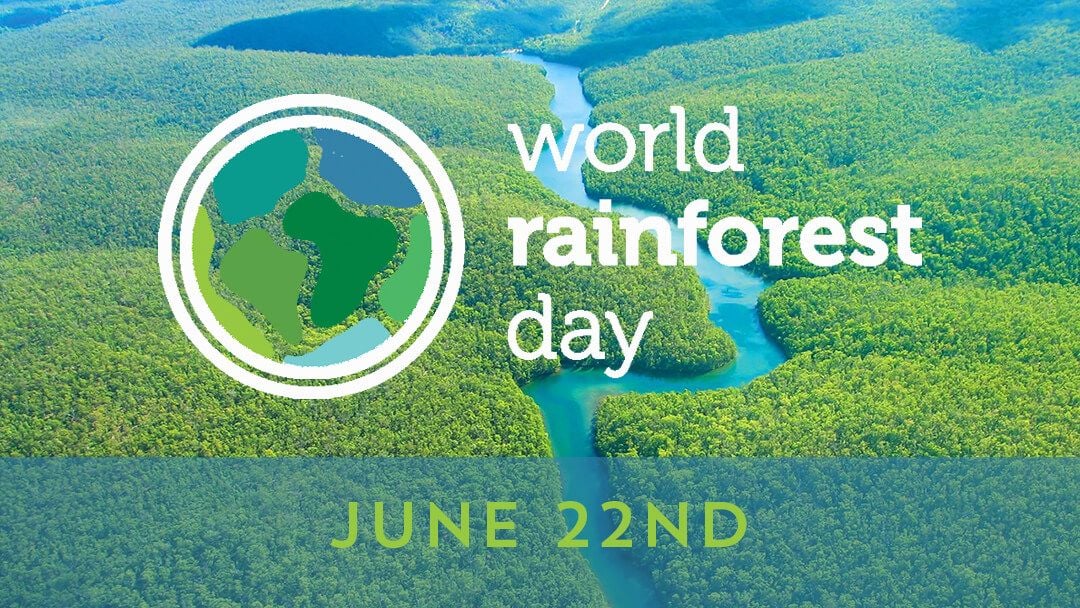 Visit the World Rainforest Day's website
The 22nd June is World Rainforests Day. Rainforests are vital for life to survive on Earth.
Yet every minute, 40 football fields of rainforest are lost. This threatens our biodiversity and imperils earth's health.
Natural climate solutions such as protecting and restoring forests could reverse global emissions by a third, according to World Rainforest Day.
This day is held to celebrate rainforests and encourage us all to protect them. If we can all unite and become a forest of action that rains on earth, then we can make a huge difference.
The World Rainforest Day website has these things we can all do to make a positive impact on rainforests, today and every day:
Ways to help rainforests
Learn about rainforests and why they matter to each of us
Donate to rainforest protectors
Eat more plants and less meat
Shop for rainforest friendly products
Travel sustainably
Hold leaders and corporations accountable
Spread the word
Host a safe, socially distant event
There's more information about each of these positive actions we can take here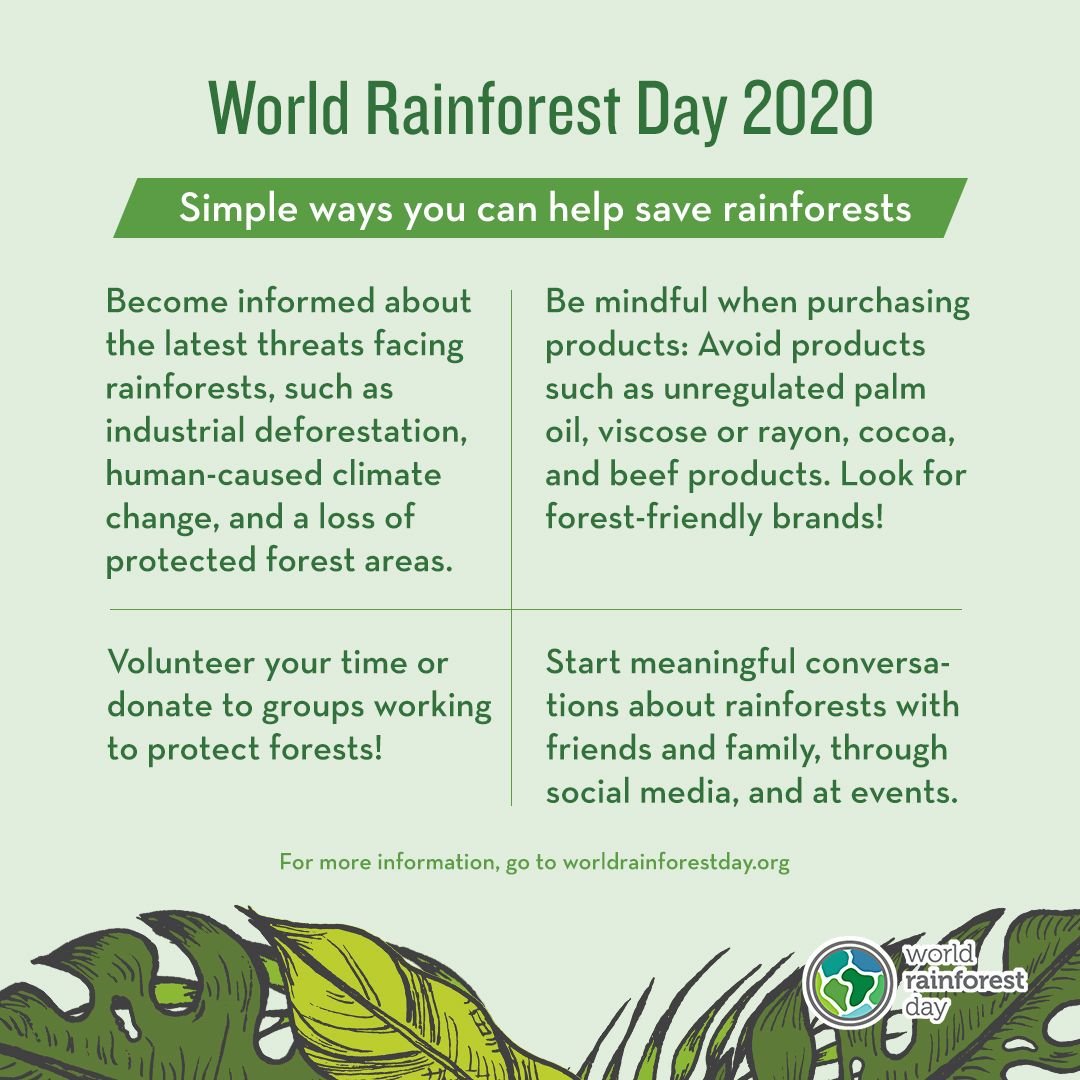 Find out more from World Rainforest Day's website.
#WorldRainforestDay #TakeABreath #ThankARainforest #BecauseTheWorldCantWait #TheForgottenSolution
This infographic and others are available to download and share
from the World Rainforest Day's website