It's Arctic Sea Ice Day with Polar Bears International
Posted on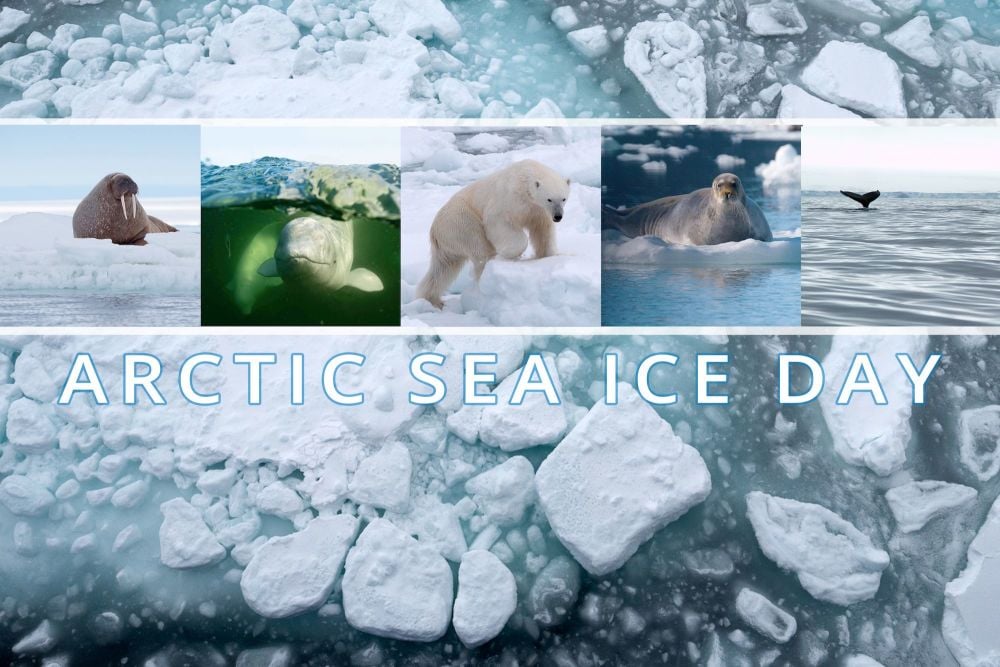 Find out more about Arctic Sea Ice Day with Polar Bears International
©Polar Bears International
The 15th July is Arctic Sea Ice Day.
Polar Bears International want to draw attention to the critical role that the Arctic and its ice plays in our climate, not just for polar bears but for us.
The problem is that the sea ice – which acts as an air conditioner, cooling the planet – is melting. So Arctic Sea Ice Day is a chance to find out more and why this matters.
July 15th at 11 a.m. Central Time
Join experts on sea ice and polar bears to learn all about the Arctic ecosystem, the current state of Arctic sea ice, and why it is important for polar bears and people around the world.
Why Beluga Whales Need Sea Ice
July 15th at 4 p.m. Central Time
Why would a whale, a mammal that needs access to the surface of the ocean to breathe, live where the ocean is covered in sea ice most of the year? Learn about why belugas need sea ice and join us to celebrate the launch of the Beluga Cam