Help free bears in Armenia
Posted on
International Animal Rescue have a petition on line. And it needs all of us to support it.
They need all of us to help join their fight to end bear poaching in Armenia and to rescue the bears who are left and waiting for us to help free them. They are being kept in terrible conditions.
IAR has been working with the Foundation for the Preservation of Wildlife and Cultural Assets (FPWC), their partners in Armenia. So far they have rescued over 30 bears.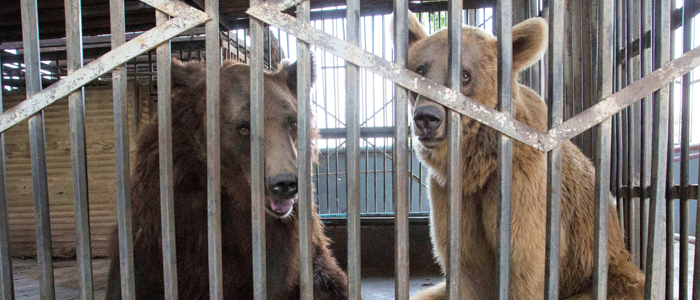 IAR estimate that there could be as many as 50 more bears who are waiting to be rescued. They need all our help to set these bears free.
The brown bears are poached from the wild and then locked up in tiny cages. Usually their mothers are killed, and the little cubs are captured and sold into a miserable life. They may be kept in tiny squalid cages. They eat scraps, and drink dirty water.
Please sign IAR's petition to end this horrible trade.
And please spread the word!