Please help the Wildlife Trusts with a Big Wild Walk in October 2023
Posted on

This is to let everyone know that there's the Big Wild Walk 2023 taking place in the UK from 16 to 30 October.
The aim is to raise funds for the Wildlife Trusts. They are a federation of 46 independent wildlife conservation charities and they cover the UK, from Alderney down in the Channel Islands to Scotland, and south and west Wales to Norfolk and Suffolk. They have over 911,000 members and over 35,000 volunteers, as well as staff and trustees. They are formed by groups of people getting together and working with others to make a positive difference to wildlife and future generations, beginning with their own area. Find out more about the Wildlife Trusts.

You can find your nearest Wildlife Trust here.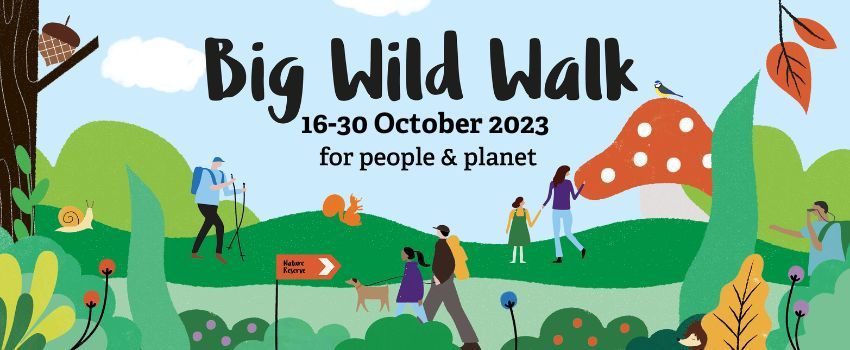 Find out more
Image copyright the Wildlife Trusts.
The Wildlife Trusts have set out an ambitious goal to protect at least 30% of land and sea for nature by 2030. And they need our help to make this happen - they cannot do it alone.
So why not sign up and set your own Big Wild Walk Challenge?
This could be a great chance to get children outside and away from those screens, as the Trusts are also giving children a chance to join in with their Hedgehog Walk and Timmy Time. This challenge is to walk 3km a week - this is the same distance a little hedgehog travels every night!
Remember, wildlife up and down the country are counting on all of us to do what we can do help them. Even if you can't do the challenge, why not donate something?
Find out more from the Wildlife Trusts