National Gardening Week is Monday 2 May to Sunday 8 May 2022
Posted on
National Gardening Week takes place from Monday 2 May to Sunday 8 May, 2022.
This year, the theme is the "the joy of gardening". I'm about to head out and do some weeding and digging, with a hot cup of coffee by my side, and there's nothing like doing some gardening to have a feel good factor.
I remember the last time I saw my auntie Joan before she passed away. She absolutely adored her garden, and really missed it when she had to move into a care home but she had a couple of plants in her room. The last time I saw her we did some "indoor gardening", weeding the plants slowly as we talked, and it was wonderful - a memory I'll always treasure as we put the world to rights over a coffee and weeding.
National Gardening Week aims to celebrate gardening and raises awareness of the difference that gardens and gardening can make to the lives of everyone in the UK. It inspires more people, particularly the next generation of gardeners, to experience the joy of growing and creating beautiful green spaces.
Gardening gives you space to think, to be...
Gardening is a great way to boost the mood and there's nothing like feeling the earth between your fingers to connect with the world. Plants, flowers, bushes and trees all make for great company; they give you space to think about things, and life, and drift in your thoughts; they give your mind a chance to rest and relax and immerse yourself in the moment and forget what's going on in the world. They don't interrupt your train of thought. They just let you be….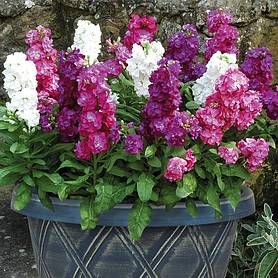 These stocks are from Thompson & Morgan -
they have lots of plants for pollinators to help wildlife
So what's happening during National Gardening Week?

The RHS is opening the garden gates to four new green spaces on RHS Garden Day which is on Monday 2 May. These will be an inclusive, welcoming green space to enjoy.
Get out into your garden or visit a garden or local park and just enjoy gardens! Why not share your photos on social media with the hashtag #nationalgardeningweek
Activities will be taking place at the five RHS Gardens. Visit RHS Gardens Wisley in Surrey, Bridgewater in Salford, Harlow Carr in Yorkshire, Hyde Hall in Essex and Rosemoor in Devon
#nationalgardeningweek
Bring gardening into your home
You don't need a garden, either – you could bring nature into your home with a houseplant, herbs on a window sill, perhaps in the kitchen, watching gardening videos, and "visiting" many famous gardens online!
The RHS website has a huge Grow Your Own advice section, with help on growing fruit, growing vegetables and growing herbs.
Go potty in the garden!
I LOVE pots! I've put a couple of strawberry plants into small pots and so far I've counted 5 strawberries coming on one, and 2 on another. I keep going out into the garden and talking to them to encourage them. My husband thinks I've gone mad, but I love it.
We've also got a dwarf blueberry bush in a pot on the patio, a dwarf raspberry bush, also in a pot, and a peach tree.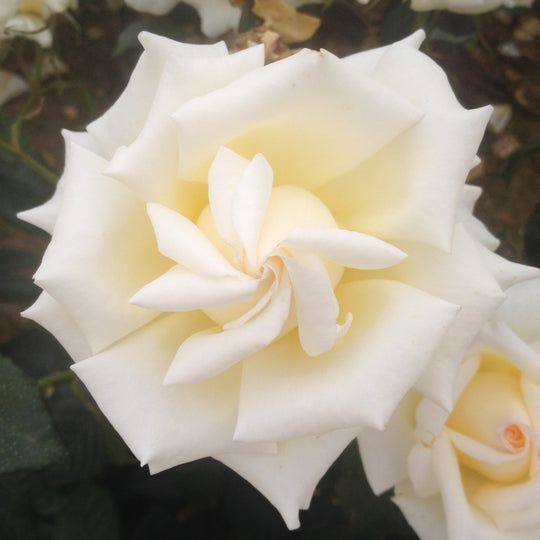 Grow your own fruit, or give a fruit tree or bush to a loved one as a gift!
Tree2mydoor.com send trees and plants as gifts
Fill your garden with colour
And don't forget flowers – they are lovely for making you feel brighter. Last year, I sowed some freesias in several little pots and this year, much to my surprise, they have all come up into beautiful flowers and I've got a gorgeous scent coming from them. Red, yellow and dark pink freesias are really giving me something to smile about.


Feel a sense of achievement
Gardening gives you the chance to create and enjoy your own beautiful green space, whether in the house or in the garden, or both! There's nothing like the feeling of achievement it gives you, and the joy you have looking at the fruits of your labours!
Enjoy learning!
Visit the RHS and check out their advice section – you'll find so much information to help you! It's not all reading, either – they have videos you can watch as well J
Share your garden
Wildlife need our gardens, especially as we are taking so much of their homes off them. They need hedgerows, trees and bushes to nest in, to rest in, to shelter in from the wind, rain and sun. Provide them with access to water in a pond or a bird bath (those can be small as well), put up bird feeders, stick a pile of logs in a corner and leave it all a bit messy there, and you will have your own nature show to enjoy, full of beautiful sounds.



Get the kids busy and their hands dirty!
Hands can easily be cleaned – get the kids out into the garden and give them the chance to discover all about the outside world by getting their hands dirty, their t-shirts all covered in muddy earth, their feet wet… there's nothing like it. All that fresh air and activity will hopefully wear them out!
Immerse yourself in gardens when you sit down.


There are lots of gardening programmes - watch Monty Don on iplayer, you could also subscribe to a gardening magazine for a few months or more, read gardening books, watch gardening videos (RHS on You Tube for instance), treat yourself to a garden experience, take a gardening course (you can get online ones from Red Letter Days now).
So there's plenty to do to bring gardening into your life.
Happy National Gardening Week!