Please support the National Trust for Scotland's Love our Islands appeal
Posted on
Scotland has over 790 offshore islands and the National Trust for Scotland cares for many of these.
Some islands have lively communities but most are uninhabited by people but have some very important seabird colonies and wildlife who rely on them.
The National Trust for Scotland looks after over 400 islands and islets, and they have a very exciting addition to these. The Treshnish Isles have been added to all the places they care for - and they are an archipelago of Special Scientific Interest in the Inner Hebrides.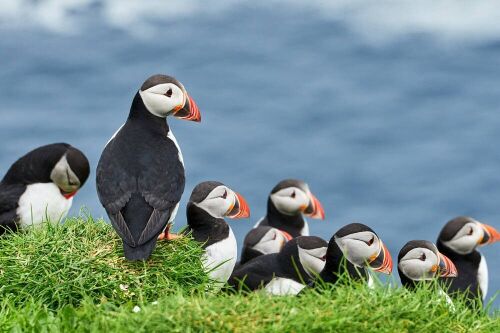 Since the start of the 21st century, the climate crisis has caused sea levels to rise by 16cm, increasingly threatening historic buildings in the bays. As the weather gets more extreme with ever more violent storms and flooding, more damage is likely to the archaeology telling the story of those who have lived here over thousands of years.
And the islands' wildlife is declining, as nature diminishes at an unprecedented rate. The most recent State of Nature Report estimates that up to 1 in 9 species is endangered and could be lost from Scotland. Puffins and basking sharks are just two examples of species that are endangered and who could vanish within our lifetimes.
The National Trust for Scotland's rangers are working to protect the islands in the Trust's care, by undertaking activities such as surveying coastal buildings and archaeological sites, recording data and intervening to save what they can. They are undertaking essential seabird counts to see how the birds are faring, and working with boat operators to make sure predators don't reach the islands.
They have launched a Love Our Islands Appeal, to help them look after the islands in their care.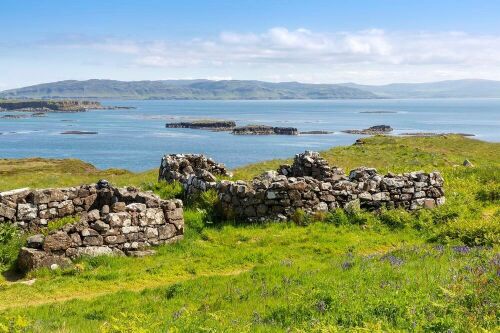 The Treshnish Isles have just come into the care of the
National Trust for Scotland

Find out more about the Love Our Islands Appeal here.