An appeal from Avaaz: Stop the Poaching Pandemic!
Posted on
While the human race is battling against the coronavirus with 213 countries affected, wildlife are far from immune from it either.
Elephants, rhinos, pangolins and gorillas all needed wildlife rangers to protect them. Wildlife conservation groups are faced with the challenge of continuing to protect wildlife and fight poaching whilst budgets are cut and the income wildlife tourism brings to help is virtually non-existent as there are no tourists.
Enter Avaaz, a 60 million person global campaign network, with petitions to change the world and appeals to make a difference to those who need it.
And they have an appeal right now.
An army of 40,000 rangers once protected elephants, rhinos, pangolins and gorillas – and these are in danger of losing their jobs, leaving wildlife at the mercy of poachers and criminal gangs and syndicates.
A team of undercover investigators are working round the clock to rack and prosecute poaching rings in 9 African countries and they are jailing thousands.
Their funding is on the rocks. Wildlife need us to give them our support, however much that is.
This is a chance to help vulnerable wildlife. We can help lock up more criminals, expose international trafficking networks and accelerate global campaigns to protect nature and save vulnerable species.
Please donate what you can now. If we all donated the cost of a coffee, that would make a big difference.
Avaaz has funded these defenders before from the group EAGLE. Recently they infiltrated a big illegal trafficking ring. They uncovered nearly 2 tons of pangolin scales, exposing the kingpins and crippling an international network of criminals. Crucially, they ensure those who are jailed don't bribe their way out.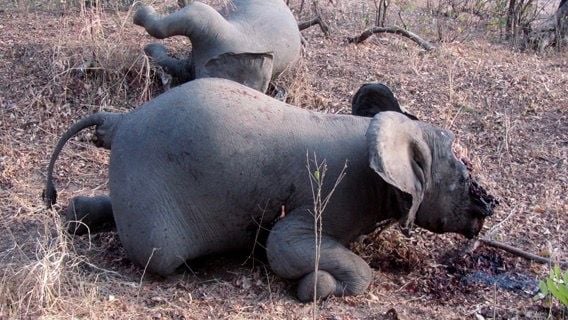 Let's stop this Poaching Pandemic
image copyright to Avaaz
If we all chip in, we could (and I quote from Avaaz):
Train and sustain many undercover reporters to crack open some of the world's most wanted wildlife trafficking networks
Scale up the number of anti-poaching investigations in 9 countries
Arrest hundreds of wildlife traffickers
Expose complicit officials and politicians who enable the trade
Push to prosecute corporate and government agents who profit from wildlife trafficking
Power hard-hitting Avaaz campaigns to protect the natural world and preserve the delicate web of life


LET'S STOP THE POACHING PANDEMIC