Help brown bears Disha and Leyla move to a bear sanctuary
Posted on
Four Paws are asking us all to come to the rescue of Dasha and Leyla.
Introducing Dasha and Leyla


Introducing Dasha and Leyla

Dasha and Leyla are two brown bears. They've lived in a small concrete cage ever since they were born in 2006.
Their purpose in life has been to "entertain" people, and they have been used as a tourist attraction in the Ukraine's Lviv.
The restaurant where they are has closed its doors. The bears' owners want to get rid of Dasha and Leyla but they have nowhere to go.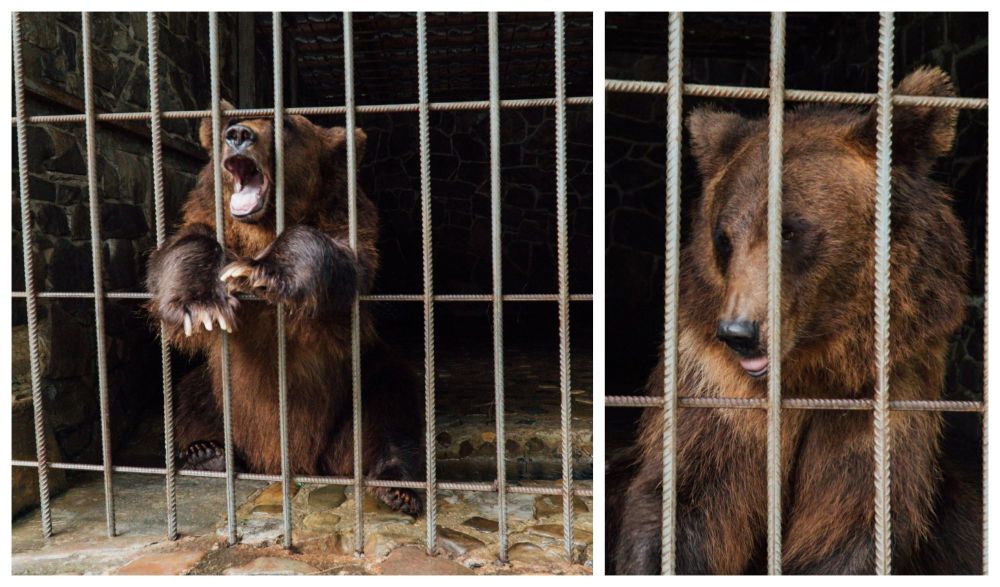 Disha and Leyla could have a new life
We can all change everything about life for Dasha and Lelya.
Four Paws want to rescue them and take them to their bear sanctuary Domazhyr. They need our help to do this – as always, money is the missing ingredient to make this happen.
Let's all get stuck in and lend a paw to make this happen. Or, donate something to help Dasha and Leyla move to Four Paws' bear sanctuary.
Just imagine how they will feel when they step onto green grass for the first time…They will be able to roam, to play and even swim in their huge enclosure all day long...
And imagine how good that would make you & I feel to know we'd had a part to play in making that happen.
Please donate here and help Disha and Leyla move to Four Paws' bear sanctuary