Saving Wildlife One Mattress At a Time
Posted on
One thing that has improved throughout history is the human race's desire to support important causes and give voices to those who cannot speak up for themselves. We do this in several ways—signing petitions, protesting, donating, volunteering, etc., to name a few.
Our need to support affects our daily lives, including the purchases we make on everything from groceries to mattresses. A growing number of consumers only shop at companies that have a social cause they care about. That's especially true for younger demographics. Whether it be a cause for social groups, health, animal, nature, etc., many brands are working with nonprofits and charities to make product purchases go further.
Nolah Mattress is an example of a consumer company wanting to do better.


Defenders of Wildlife
Nolah Mattress is working with Defenders of Wildlife (DOW) to help the world's 41,415 threatened species. According to the organization, 16,3006 of those are in danger of extinction.
The organization's core mission is to save wildlife and their habitats from destruction and extinction. It also restores and protects vulnerable species' habitats. DOW lobbies against laws that would harm these species and their habitats. To make that happen, the organization often works with other brands and companies to sponsor their efforts.
Nolah Mattress have partnered with Defenders of Wildlife
to help wildlife.


Nolah Mattress's Conservation Mission
Nolah Mattress has partnered with Defenders of Wildlife to help the organization on its mission. With every mattress purchase made, Nolah Mattress adopts an animal that's in danger. Fees that customers would have paid for shipping are instead donated to DOW to help them defend that animal. Customers will even receive an adoption certificate with their mattress purchase.
This partnership doesn't raise prices for customers, either. Each mattress will still be shipped free with a free return if the customer changes their mind within 120 days. Plus, the product comes with a 15-year warranty.
This partnership will help Nolah Mattress assist DOW to preserve and protect America's biodiversity. Proceeds go toward both on-the-ground efforts and court battles against laws that hurt wildlife.
Nolah Mattress and DOW are working together to save America's lakes and lands from harm. DOW members will also use funds that Nolah Mattress raises to preserve biodiversity ranging from bees to bison.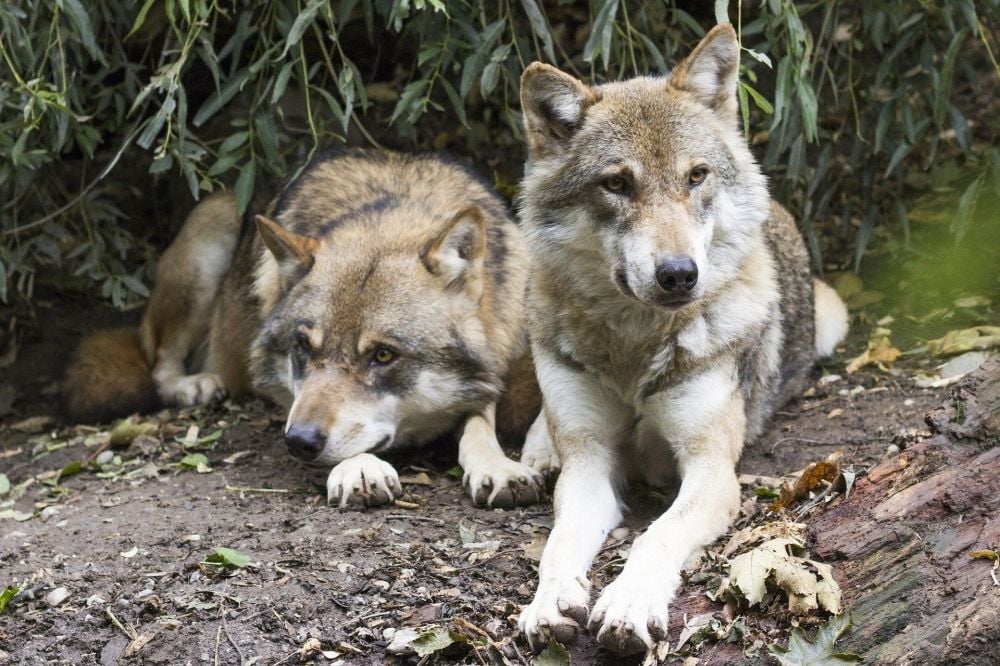 How Your Business Can Help
If you're a business owner, there are many ways your business can pursue wildlife and environmental preservation initiatives. Even if you're in a competitive industry, you can find ways to help the environment. Some common methods of helping out include:
Partnering with a Nonprofit or Charity- There are plenty of charities and nonprofits, both local and national, that need your help. If your business is ready to commit to a long-term partnership, reach out to an organization like Defenders of Wildlife or Wildlife Conservation Network to get started.
Becoming a Certified B Corporation- B Corps are a network of businesses committed to social and environmental causes. If you're not already B-certified, you'll need to work with the organization to become certified—click here to get started.
Creating an Eco Workspace- Even if you aren't part of B Corps, you can still make gradual changes to your workplace that help the environment. You can:
Limit how much your office prints,
Use energy-saving practices,
Recycle, if you aren't doing so already,
Ditch single-use products and plastics,
Avoid packaging with styrofoam,
And more.
Starting an Internal Donation Drive- This strategy is advantageous if you're a small or new company. Choose an organization that your company wants to support, and pick a timeline in which employees can donate to that organization. If you work with clients or other companies, you could also provide them the opportunity to donate as well.
Having a Company-Wide Volunteer Initiative- If you're a newer company or don't have the resources to commit to a partnership right now, you can always start with this easy step. Ask your employees for a list of organizations and causes they care about. Work together to chose one, and pick a day to volunteer your time to help them out. A relatively inexpensive initiative that's easy to implement into offices is creating an eco workspace, as mentioned earlier.
Making a Lump Sum Donation- You don't have to have a long-standing partnership to help an eco-friendly organization. Make a lump-sum donation whenever your company is able to or donate supplies or other much-needed items to that organization.


Preserving and Saving Our Biodiversity
If Nolah Mattress's partnership with Defenders of Wildlife inspires you, there are ways that you can help either as a consumer or business. As an employee or employer, talk to your company about ways that you can get involved in the important mission of preserving and saving America's biodiversity.