Please help puffins in Iceland - they need your voice
Posted on
Here we go again. More trophy hunters after the thrill of the kill.
This time, it's gorgeous, adorable puffins.
Companies in Iceland (the country, not the supermarket) are offering guided puffin hunts. A hunter can pay $3,650 each for a chance to bag up to 100 puffins at a time. How on earth can you want to do that?
The IUCN's Red List lists puffins as "vulnerable". And that means that if things don't change for the better, they could go extinct.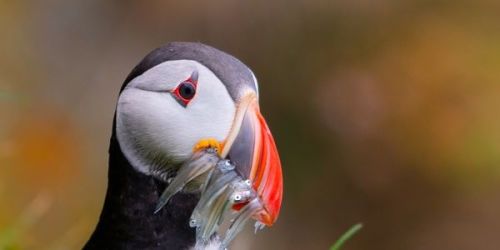 Over the last 10 years, Iceland's Atlantic puffin population has fallen by 1.5 million. And Iceland allows hunters to kill thousands of puffins every year. Many end up on plates in local restaurants, served to curious tourists.
And by the way, companies in Iceland also give people the chance to hunt reindeer, goose, and Ptarmigan.
Millions of people want to get a closer look at puffins every year, from the island of Alderney to Norway, the Faroe Islands, the USA and Canada. Many of these places have puffin viewing tours, which give people the chance to see puffins alive and close up.
So why can't Iceland stop the hunt to kill puffin tours and put more emphasis on having hunt to see, enjoy and love tours instead?
Tell Iceland's president Jóhannesson to protect their puffins, not kill them.
And by the way, Theresa Villiers, Britain's new environment secretary, is being urged to ban puffins which have been killed in trophy hunts. And also to push CITES to list seabirds for global protection.