Four Paws have an urgent appeal for Cam the bear
Posted on
Four Paws want to rescue Cam the bear.
He is trapped in a tiny cage of 1.5 metres in a bear bile farm in the Hai Phong province in Vietnam.
Four Paws visited Cam and found him pacing around the cage. He was climbing up and down and biting the bars. In short, he was doing everything he could to escape his environment.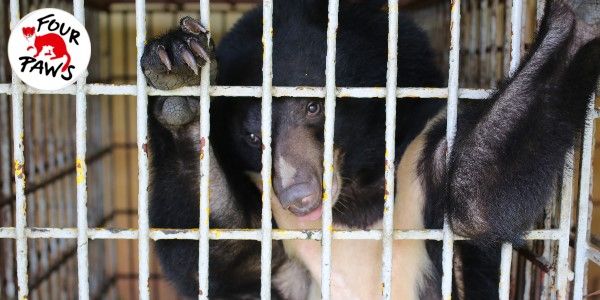 Please help me, says Cam the bear
Cam is a pretty young bear. And Four Paws want to get him out to their Ninh Binh sanctuary. There he can feel the grass under his paws, and enjoy the sort of life he deserves.
They need help - so if you can donate to get Cam to the Ninh Binh sanctuary, please do so.
Donate to help Cam the bear here.