Butterfly Conservation have an appeal for butterflies in Rowland Wood
Posted on
Ancient woodland now covers just 2.5% of the UK. And Butterfly Conservation say that the Small Pearl-bordered and the Pearl-bordered fritillary are finding their habitat is reducing at a horrifying rate: the small pearl-bordered have gone down 66% and the pearl-bordered Fritillary 64%.
Butterfly Conservation purchased Rowland Wood back in 2010. They've been working hard to reverse years of damage to it. But it still risks losing one of the last remaining colonies of both the small Pearl-bordered and Pearl-bordered Frilliary in the south east.
The good news is that the butterflies have appreciated this effort – there have been successful reintroductions of both species – but Butterfly Conservation know they really need to keep going.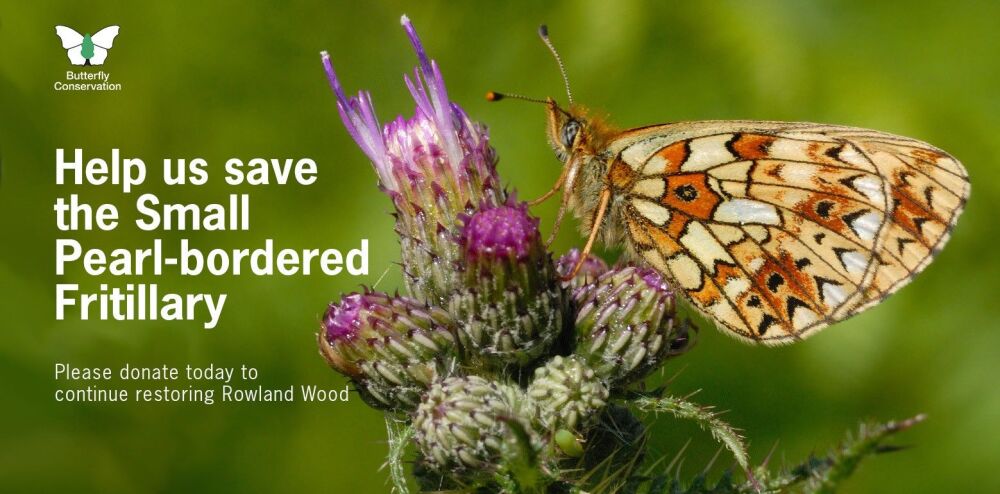 Help save the Small Pearl-bordered Fritillary


They need to raise £12,000 to keep this conservation work going.
Unfortunately, back in the 1960s, critical points of the wood were planted with non-native trees, and this ruined the natural eco-system.
In 2017-2019, the charity reintroduced both species. Traditional woodland management techniques such as coppicing have reopened sections of canopy. This has created open spaces which has helped the butterflies to thrive.
We need to keep this effort going. Rowland Wood is one of the last places in southern England where you can see both these species of butterfly.
Please help Butterfly Conservation carry on this vital conservation work, regenerating Rowland Wood and increasing the amount of habitat available for both species of butterfly. Please donate to this appeal today. Thank you