It's the Great British Spring Clean from 25 March to 10 April 2022
Posted on
Get involved in the Great British Spring Clean 2022!


PLEDGE HERE to join the #BigBagChallenge
The Great British Spring Clean is in its 7th year in 2022 and this year, you can join in the #BigBagChallenge and pledge to pick up as much litter as you can during the campaign.
This is something you could do as an individual, as a couple of people, as a family, a group of friends, a club - whatever you want. Why not do it at work, and make it a team group activity?
There's lots of advice and tips on the website to help you including covering aspects of health and safety, insurance and disposing of your litter and recycling.
You can pick up litter when you're walking your dog, walking to work or school, even jogging.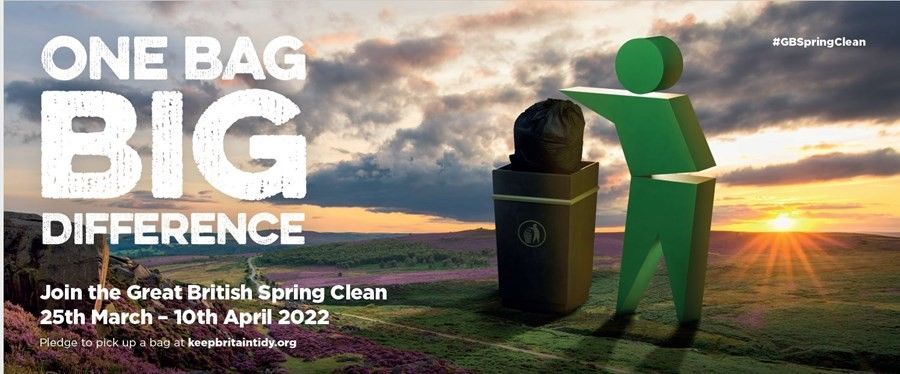 And the great thing about litter picking is that you know you are making a difference. New research from YouGov in conjunction with Keep Britain Tidy, 60% of children aged 6 to 17 feel happier when taking eco-action outside, such as picking up litter. You can pledge as a school, to get involved.
And it can give you a feeling of taking control and doing something positive for our environment. Cut litter, end waste and help protect wildlife - far too many get injured or killed because of our litter, so you will be protecting them at the same time!